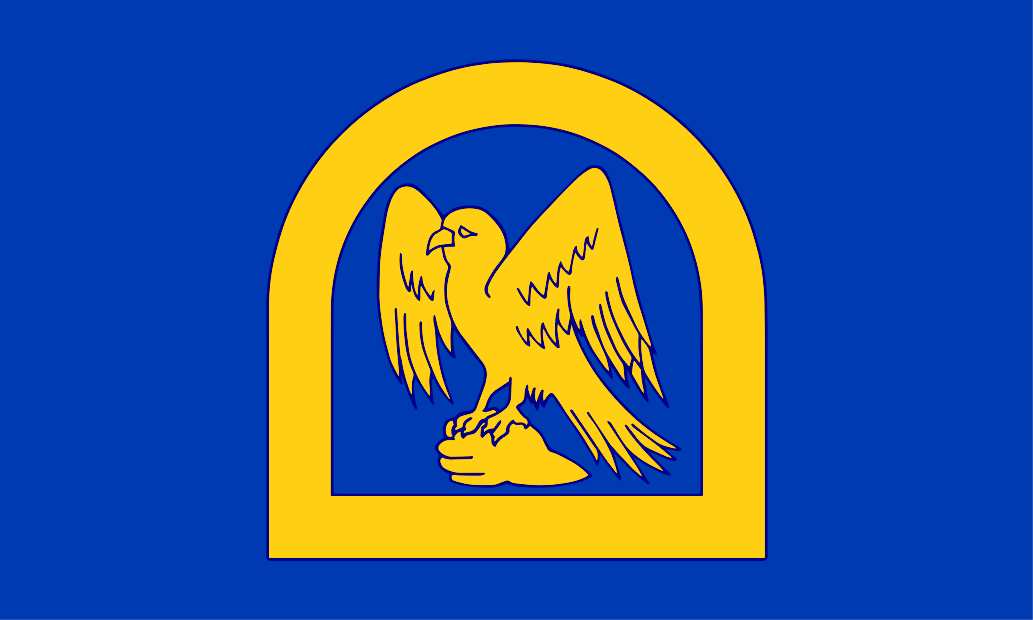 Flag Type:
Village Flag
Flag Date:
30th April 2013
Flag Designer:
John Hall
Adoption Route:
Town Council
UK Design Code:
UNKG7519
Aspect Ratio:
3:5
Pantone® Colours:
Blue 286, Yellow 109
Certification:
Flag Institute Chief Vexillologist, Graham Bartram
Notes:

The Wing Flag is a community flag proclaiming the unique identity of this Buckinghamshire village.

The flag was originally designed by John Hall in 1987.

The Blue and Gold colours relate to the Dormer and the Rothschild family. The Dormers were the owners of the manor of Wing from the 1400s until the estate was dispensed with by their descendant the Earl of Chesterfield in 1840. The Rothschild's became prominent in the village in the middle of the 19th century and are still the major landowner's of the area.

The golden arch represents the Saxon element of the village. The church is one of the oldest in the country and the oldest building to survive in the parish. The falcon represents the Dormer family and this was part of their heraldry as they were Keeper of the King's falcons for several generations. This was an important job and brought them close to the royal family. The tombs of the Dormers have just been restored in the church and the falcon can be seen at the foot of the tomb of Sir William Dormer.