Vexillology is the scientific study of the history, symbolism and use of flags.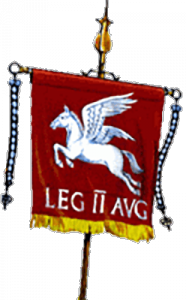 It aims to create and develop:
a body of knowledge about flags of all types, their forms and their functions
scientific theories and principles based on that knowledge
It has also come to denote more generally any interest in flags.
Someone who studies flags is a vexillologist, the art of flag design is vexillography, and a flag designer is a vexillographer.
The US vexillologist Whitney Smith coined the term in the late 1950s, drawing on Latin and Greek elements.
The vexillum was a kind of square Roman military standard, while the Greek suffix -logia means study.
International vexillology
Vexillologists worldwide meet every two years at the International Congress of Vexillology (ICV).
The first ICV took place in Muiderberg (The Netherlands) in 1965.
Since 1969 the congress has been held under the auspices of the International Federation of Vexillological Assocations (FIAV).

The Flag Institute has hosted the ICV on three occasions: ICV5 (London, 1973), ICV19 (York, 2001) and ICV27 (London, 2017).
We were also co-host with the Heraldry Society of ICV10 (Oxford, 1983).
To obtain a full list of proceedings, and free PDF downloads of many papers, follow the links above.
ICV29 – hosted by Heraldica Slovenica – will take place in Ljubljana (Slovenia), 11-15 July 2022.
For more information, visit the official ICV29 website.