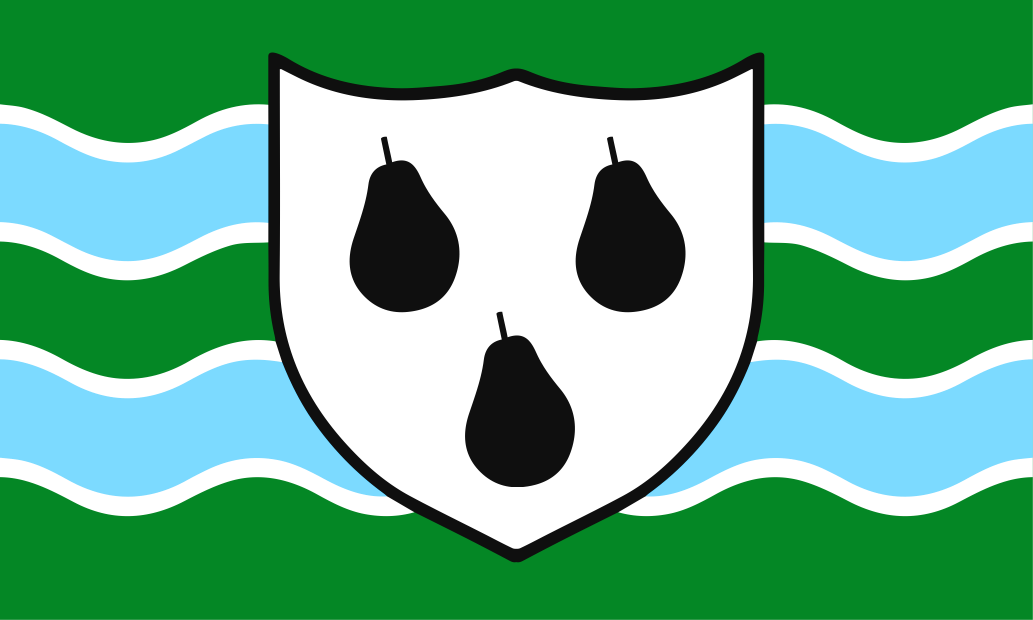 Flag Type:
County Flag
Flag Date:
8 April 2013
Flag Designer:
Elaine Truby
Adoption Route:
Popular Vote
UK Design Code:
UNKG7432
Aspect Ratio:
3:5
Pantone® Colours:
Black, White, Green 355, Blue 2985
Certification:
Flag Institute Chief Vexillologist, Graham Bartram
Notes:

The Worcestershire Flag is a community flag proclaiming the unique identity of this historic English county.

The Worcestershire county flag was chosen by popular vote in a competition run by BBC Hereford & Worcester.

The winning design shows three Worcestershire black pears on a shield, over wavy green and blue lines representing the county's major rivers and hills.