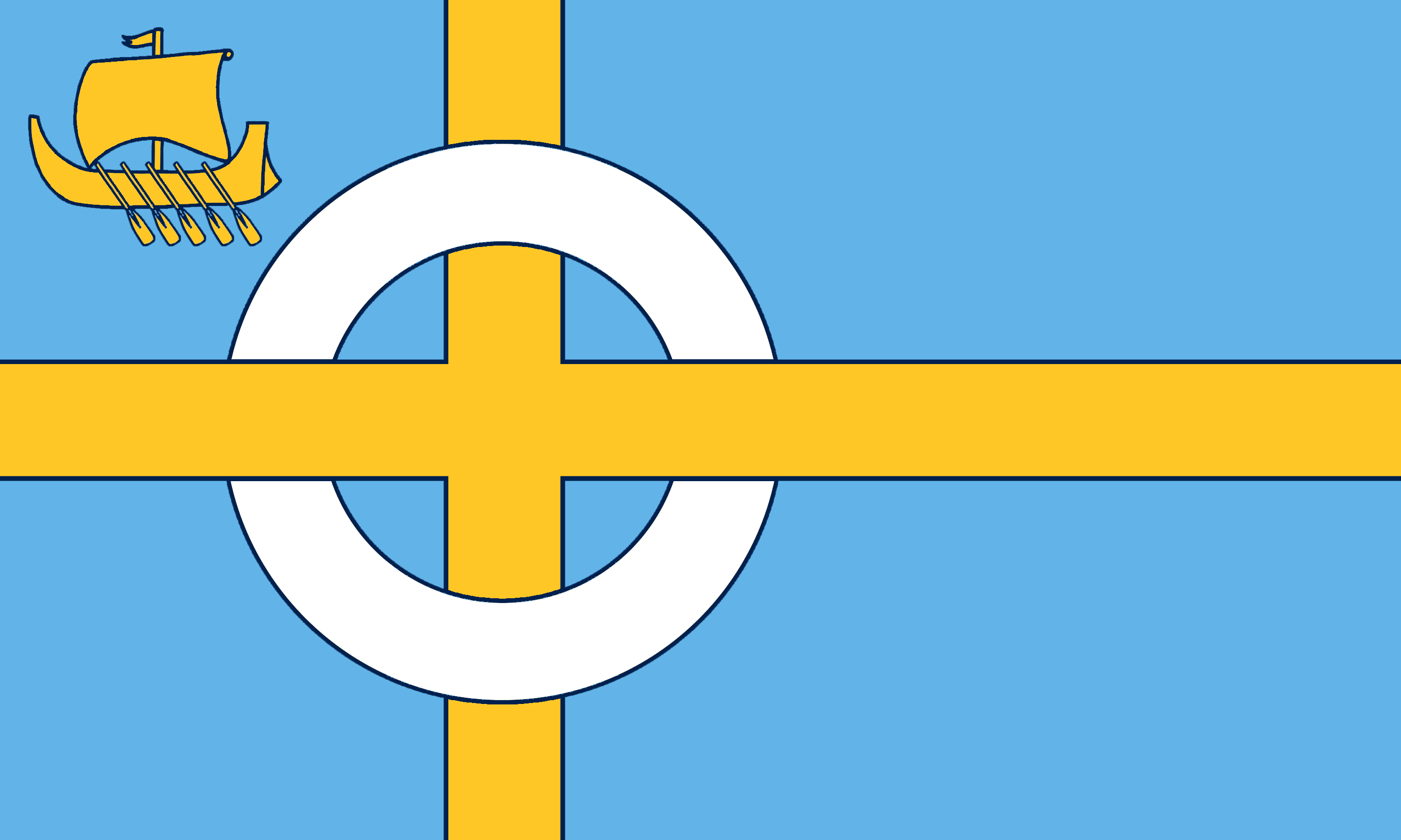 Flag Type:
Island Flag
Flag Date:
24 September 2020
Flag Designer:
Calum Alasdair Munro
Adoption Route:
Letter Patent (Lord Lyon) & Popular Vote
UK Design Code:
UNKG7465
Aspect Ratio:
3:5
Pantone® Colours:
Blue 2915, Gold 123, White, Blue 282
Certification:
Lord Lyon King of Arms, Dr Joseph Morrow
Notes:

The Skye Flag is a community flag proclaiming the unique identity of this Hebridean island.

The Skye Flag features a yellow Scandinavian cross interlaced with a white circle, creating the image of a Celtic cross.

The light blue field is a play upon Skye's name. It also references the colours of the island's shinty team.

The canton contains a five-oared birlinn, the traditional Hebridean wooden boat, evoking the maritime history of Skye and the Kingdom of the Isles. The oars represent the five wings of the island – the Trotternish, Waternish, Duirinish, Minginish and Sleat peninsulas – all pulling together.

The designer of the flag is Calum Alasdair Munro, a 9-year-old pupil at Bun-sgoil Cille Mhoire in northern Skye.

His flag achieved over 42% of the 7167 votes cast in a poll organised by the West Highland Free Press.

Learn more about the competition here.

After a delay caused by the Covid-19 pandemic, the official unveiling took place in Portree on 24 August 2020.