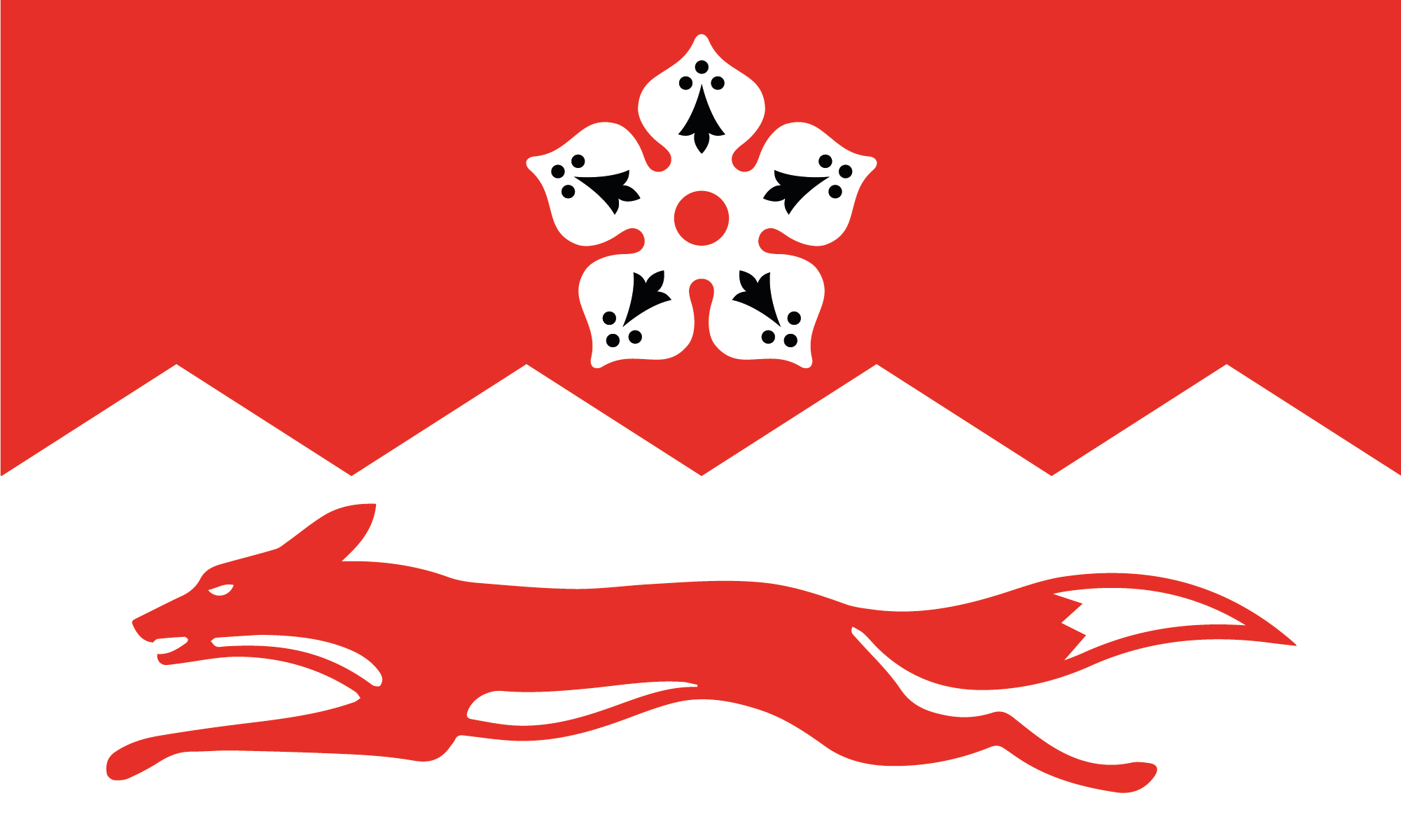 Flag Type:
County Flag
Flag Date:
16th July 2021
Flag Designer:
Jason Saber
Adoption Route:
All seven Leicestershire MPs
UK Design Code:
UNKG7466
Aspect Ratio:
3:5
Pantone® Colours:
Red 485, White, Black
Certification:
Flag Institute Chief Vexillologist, Graham Bartram
Notes:

The Leicestershire Flag is a community flag proclaiming the unique identity of this historic English county.

The flag combines three of Leicestershire's traditional symbols.

The red and white zigzag (dancetté) background derives from the arms of Simon de Montfort, 6th Earl of Leicester.

The cinquefoil comes from the arms of the de Beaumont Earls of Leicester.

The running fox appears on the county crest, and many Leicestershire organisations also use it as an emblem.

Leicestershire was the last traditional English county to adopt a flag.

Jason Saber designed it and all seven Leicestershire MPs requested its adoption.

The flag first flew officially on Historic County Flags Day 2021 in Parliament Square, London.