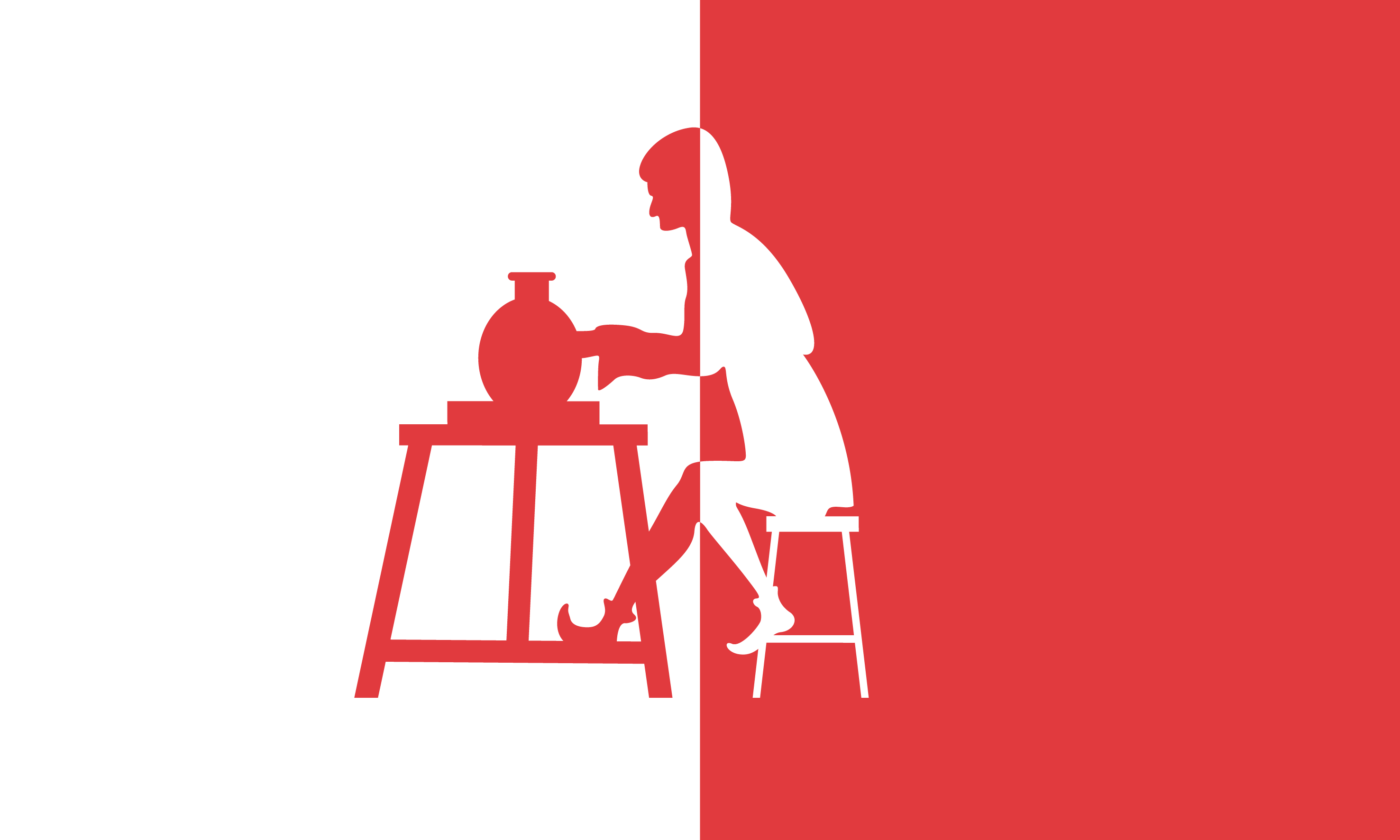 Flag Type:
Village Flag
Flag Date:
29th April 2014
Flag Designer:
Peter Halford
Adoption Route:
Residents Association
Aspect Ratio:
3:5
Pantone® Colours:
White, Red 186
Certification:
Flag Institute Chief Vexillologist, Graham Bartram
Notes:

The Horningsea Flag is a community flag proclaiming the unique identity of this Cambridgeshire village.

The Romans had numerous pottery kilns in the area to exploit the large supply of grey clay. Finished pots were shipped by boat via Peterborough to the Roman Empire. Indeed it has been reported that a Horningsea pot is on display in Pompeii. Shards of pottery are easily found all over the village to this day and occasionally a whole pot is found.

As such the central emblem of the flag is a potter at his wheel. The potter emblem was adopted for the village sign back in 1982 and is also used for the logo of the residents association. For the flag the colours of white and red being decided as the most appropriate to represent the village.

A swallow-tailed variant of this flag also exists and is flown in the village.

Note also that Horningsea has a specific event flag in addition to this town flag. This is to commemorate the 800th anniversary of the parish being given to the Hospital of St John the Evangelist, now St Johns College, by the Bishop of Ely in 1214. This flag features the bird of the wax seal of the Hospital over the crossed keys of St Peter on a red field denoting Lady Margaret Beaufort, benefactor of St Johns College, with a golden border.