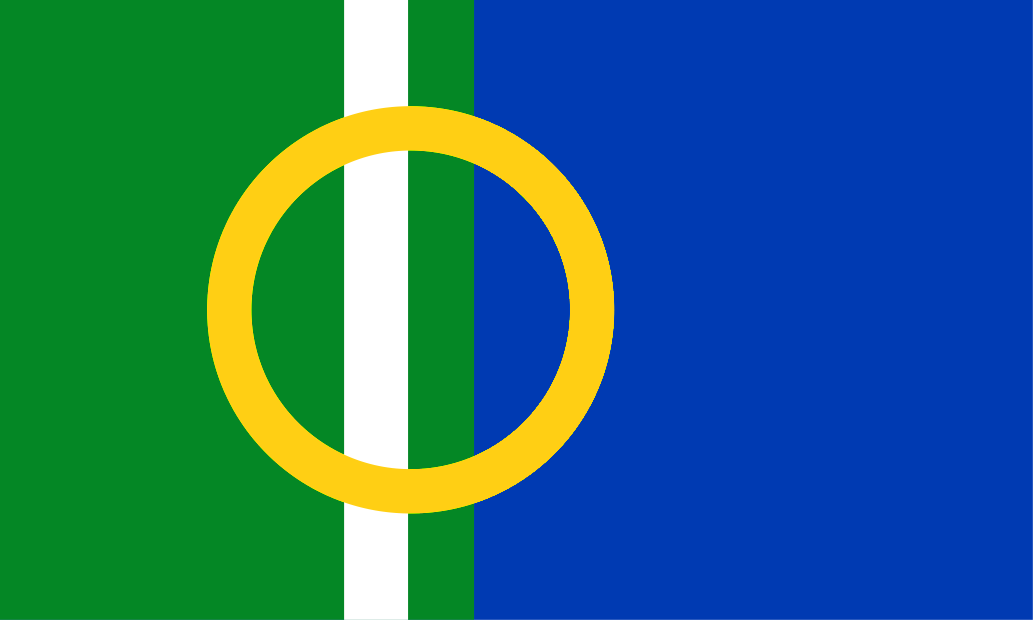 Flag Type:
Town Flag
Flag Date:
24th September 2009
Flag Designer:
Kevin Hatchman
Adoption Route:
Public Competition
UK Design Code:
UNKG7507
Aspect Ratio:
3:5
Pantone® Colours:
White, Yellow 123, Blue 286, Green 355
Certification:
Flag Institute Chief Vexillologist, Graham Bartram
Notes:

The Calne Flag is a community flag proclaiming the unique identity of this Wiltshire town.

The blue fly represents the river Marden which flows through the town.

The green hoist evokes the surrounding countryside, with a white stripe symbolising the underlying chalk of the landscape.

The gold band linking the colours celebrates Dr Joseph Priestley's discovery of oxygen in Doctor's Pond in 1774.