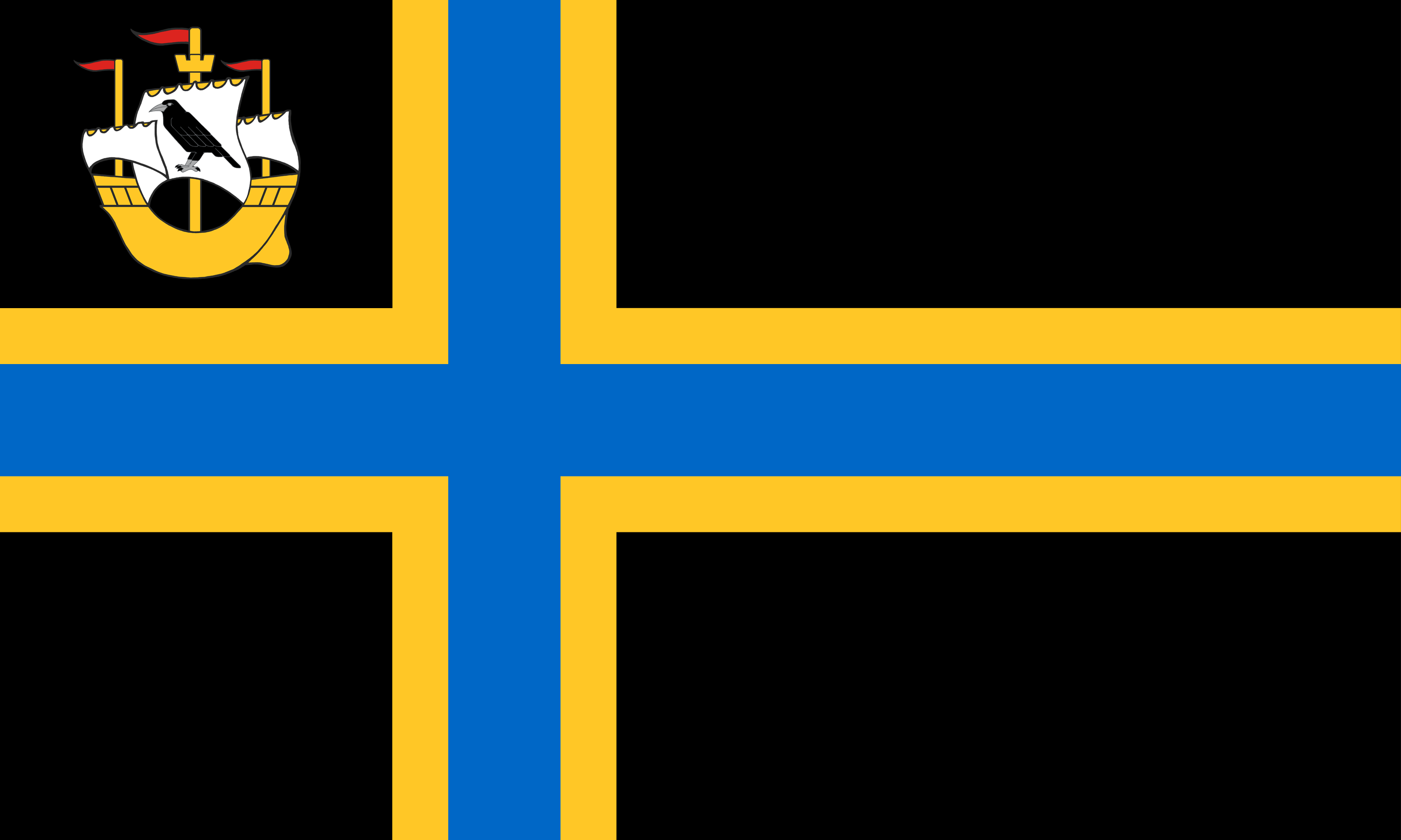 Flag Type:
County Flag
Flag Date:
26th January 2016
Flag Designer:
Andrea Merchant and Niall Smith
Adoption Route:
Letter Patent (Lord Lyon) & Popular Vote
UK Design Code:
UNKG7451
Aspect Ratio:
3:5
Pantone® Colours:
Black, Gold 123, Blue 300, White, Grey 422, Grey 433, Red 485
Certification:
Lord Lyon King of Arms, Dr Joseph Morrow
Notes:

The Caithess Flag is a community flag proclaiming the unique identity of this historic Scottish county.

The nordic cross symbolises the ancient ties of the county to the Vikings. The black recalls the county's geology with the famous Caithness flagstone and flow country, whilst the gold and blue refer to the beaches and sea to reinforce the maritime nature of the county and its heritage. In the first quarter is charged a golden galley, which is the traditional emblem of Caithness, including a raven upon its sail as it appears in the county's civic arms.