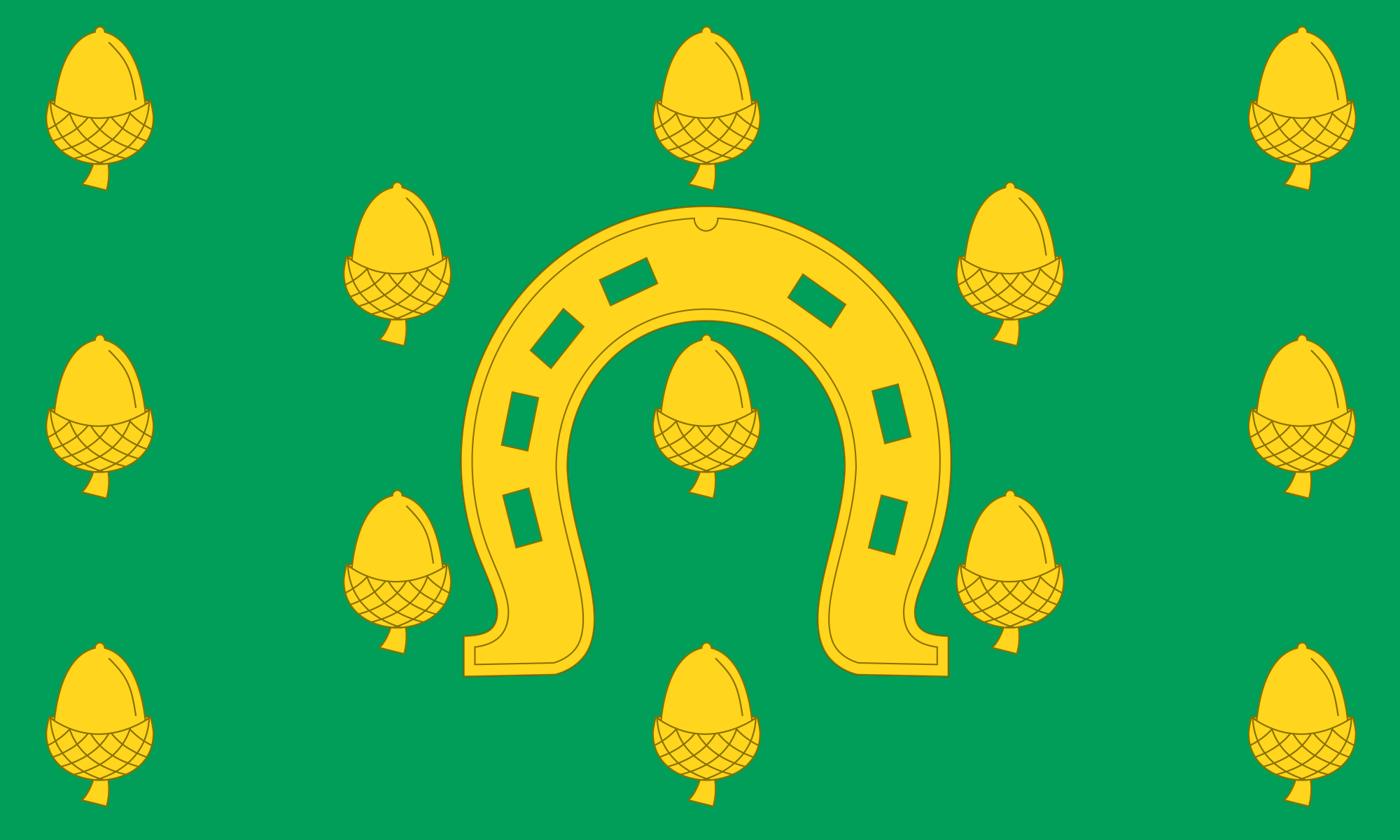 Flag Type:
County Flag
Flag Date:
1st May 1950
Flag Designer:
College of Arms
Adoption Route:
Local Council
UK Design Code:
UNKG7451
Aspect Ratio:
3:5
Pantone® Colours:
Green 355, Yellow 116
Certification:
Flag Institute Chief Vexillologist, Graham Bartram
Notes:

The Rutland Flag is a community flag proclaiming the unique identity of this historic English county.

The Rutland Flag is a banner of the arms of Rutland County Council, granted in 1950.

On 9 November 2015 the council agreed to waive their rights to this design and thereby make it freely available for public use.

The flag displays a golden horseshoe on green – the traditional emblem of Rutland since at least 1784.

The horseshoe symbolises a local tradition. On a first visit to Rutland, any peer of the realm must donate a ceremonial horseshoe to Oakham Castle. Although the origins of the custom are uncertain, the castle's Great Hall now displays a unique collection of over 230 horseshoes. The oldest surviver is a gift of Edward IV in 1470.

The semy of golden acorns that surrounds the emblem evokes Rutland's status as England's smallest county.