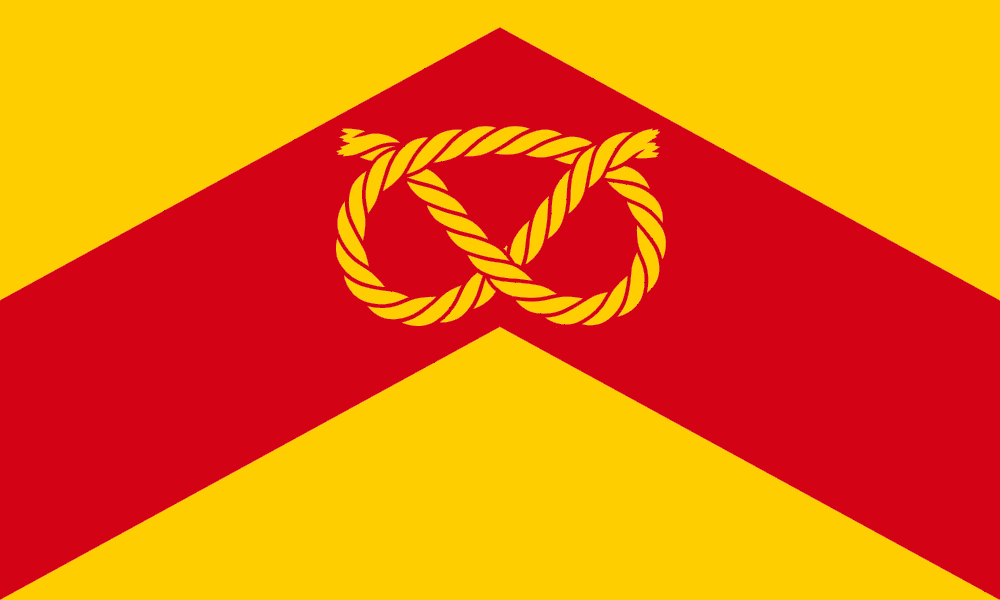 Flag Type:
County Flag
Flag Date:
28th March 2016
Flag Designer:
Traditional Design
Adoption Route:
Popular Vote
UK Design Code:
UNKG7455
Aspect Ratio:
3:5
Pantone® Colours:
Yellow 116, Red 186
Certification:
Chief Vexillologist
Notes:

The Staffordshire Flag is a community flag proclaiming the unique identity of this historic English county.

The Staffordshire Flag displays the gold field and red chevron of the de Stafford coat of arms.

Upon the chevron is a golden knot, the badge of the de Stafford family.

Organisations have used the de Stafford arms and badge to represent a wider county connection since at least the seventeenth century.

They include Keele University, Staffordshire County Council, the Staffordshire Regiment, Staffordshire County Cricket Club and Staffordshire Fire and Rescue.