Y Ddraig Goch (The Red Dragon) has officially been the flag of Wales since 1959, though the principality being represented by a dragon dates back to 830.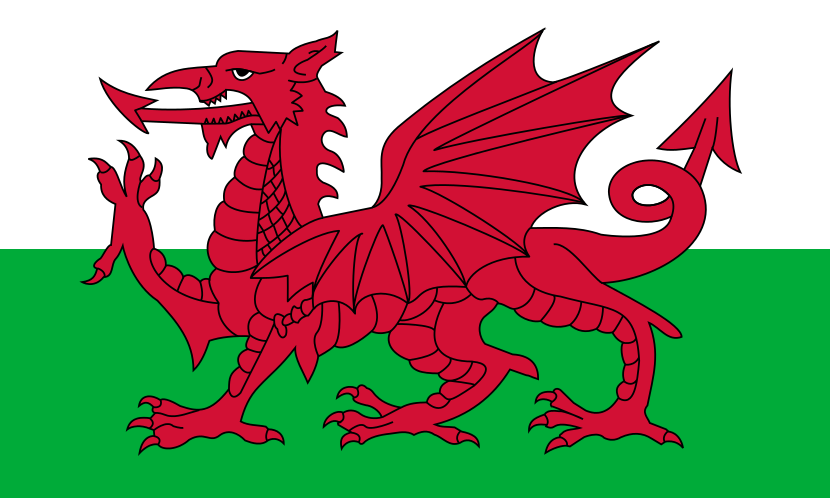 The Red Dragon itself can be dated back to the Roman occupation of Britain or Arthurian Legend. Merlin prophesied of a battle between a red and a white dragon – the red dragon being the Britons and the white dragon the invading Saxons, who would at first dominate but eventually lose Lloegyr (now everything from the Humber Estuary to the Severn Estuary – minus Cornwall and Devon).
The Scottish adopted the dragon as a royal standard in 1138, while Richard I used it as a standard during the Third Crusade in 1191. Four other English kings have used the dragon during battles: Henry III at the Battle of Lewes, Edward III at the Battle of Crécy, Henry V at the Battle of Agincourt and Henry Tudor (Henry VII) during his invasions of England and the Battle of Bosworth Field. After the Battle of Bosworth Field, Henry Tudor added his family colours (green and white) to his Red Dragon flag.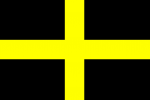 Unlike the other home nations, Wales' primary flag is not based on the cross of its patron saint. (England uses St. George's Cross, Scotland uses St. Andrew's Cross and Ireland used St. Patrick's Cross). The flag of St. David is a yellow cross on a black background, and is featured in St. David's Day celebrations.
Bonus Fact: Dragons also appear on the flag of: Bhutan, Malta GC (in the George Cross itself), Qing Dynasty China, Cardiff, Ljubljana and Puerto Madryn.
Alex Crouch is a 2014 journalism graduate from Southampton Solent University. He has followed Formula One since before he started infant school, was a Games Maker during the London Paralympics and saw Pink Floyd reunite for one song at The O2 in London. Links: Twitter, blog, YouTube. Alex is an accredited Flag Institute journalist.