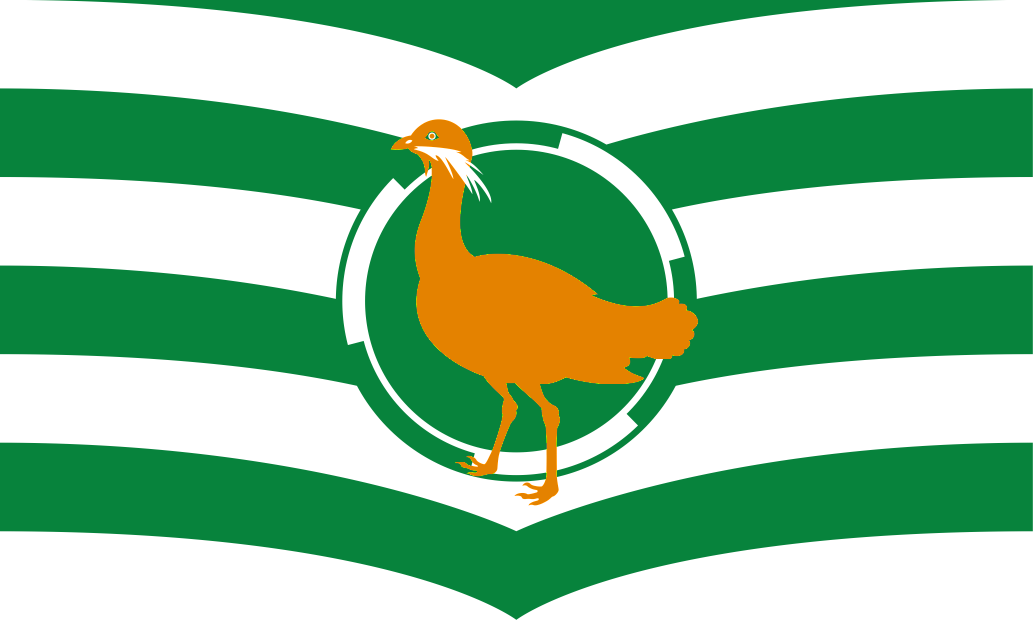 Flag Type:
County Flag
Flag Date:
1st December 2009
Flag Designer:
Mike Prior
Adoption Route:
Local Council
UK Design Code:
UNKG7419
Aspect Ratio:
3:5
Pantone® Colours:
White, Green 347, Gold 873
Certification:
Flag Institute Chief Vexillologist, Graham Bartram
Notes:

The Wiltshire Flag is a community flag proclaiming the unique identity of this historic English county.

The flag depicts the emblem of a great bustard (Otis tarda) in gold on a solid green circle.

The rim of this circle consists of six sections in alternate green and white.

These evoke the famous stone circles of Stonehenge and Avebury, while also representing Wiltshire's six neighbouring counties.

Behind this emblem lies a field of alternate green and white wavy lines, which represent the county's open grassland and underlying chalk.