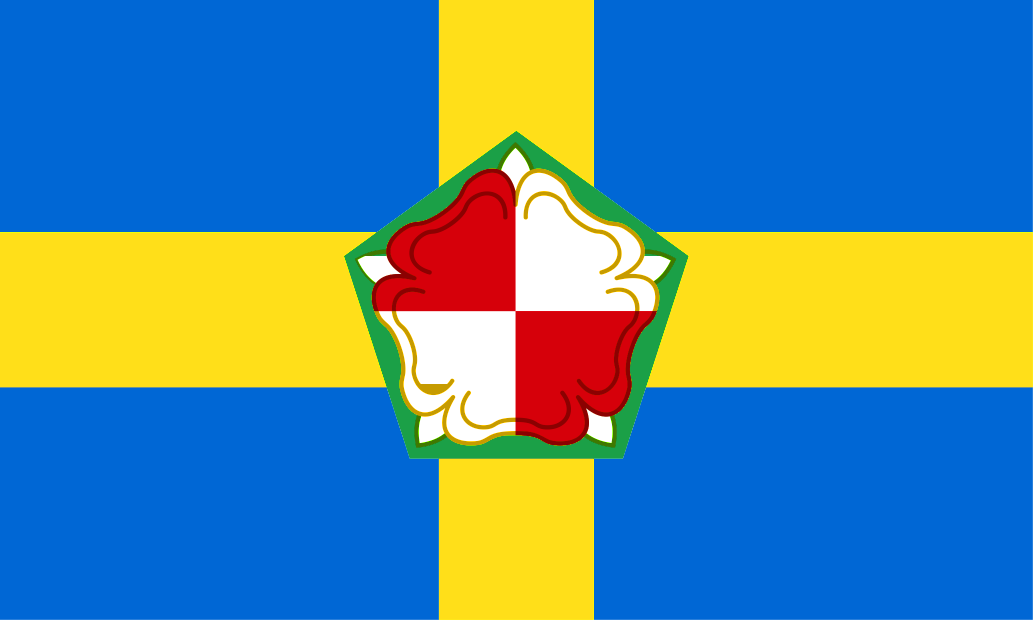 Flag Type:
County Flag
Flag Date:
July 28th 1988
Flag Designer:
Peter Stock
Adoption Route:
Popular Usage
UK Design Code:
UNKG7412
Aspect Ratio:
3:5
Pantone® Colours:
Blue 300 Yellow 109, Green 354, Red 485, White
Certification:
Flag Institute Chief Vexillologist, Graham Bartram
Notes:

The Pembrokeshire Flag is a community flag proclaiming the unique identity of this historic Welsh county.

The flag is based on that of St David, with the Tudor rose symbolising Henry Tudor (Henry VII). Blue is for the sea and green is for the land and cliffs of Pembrokeshire.