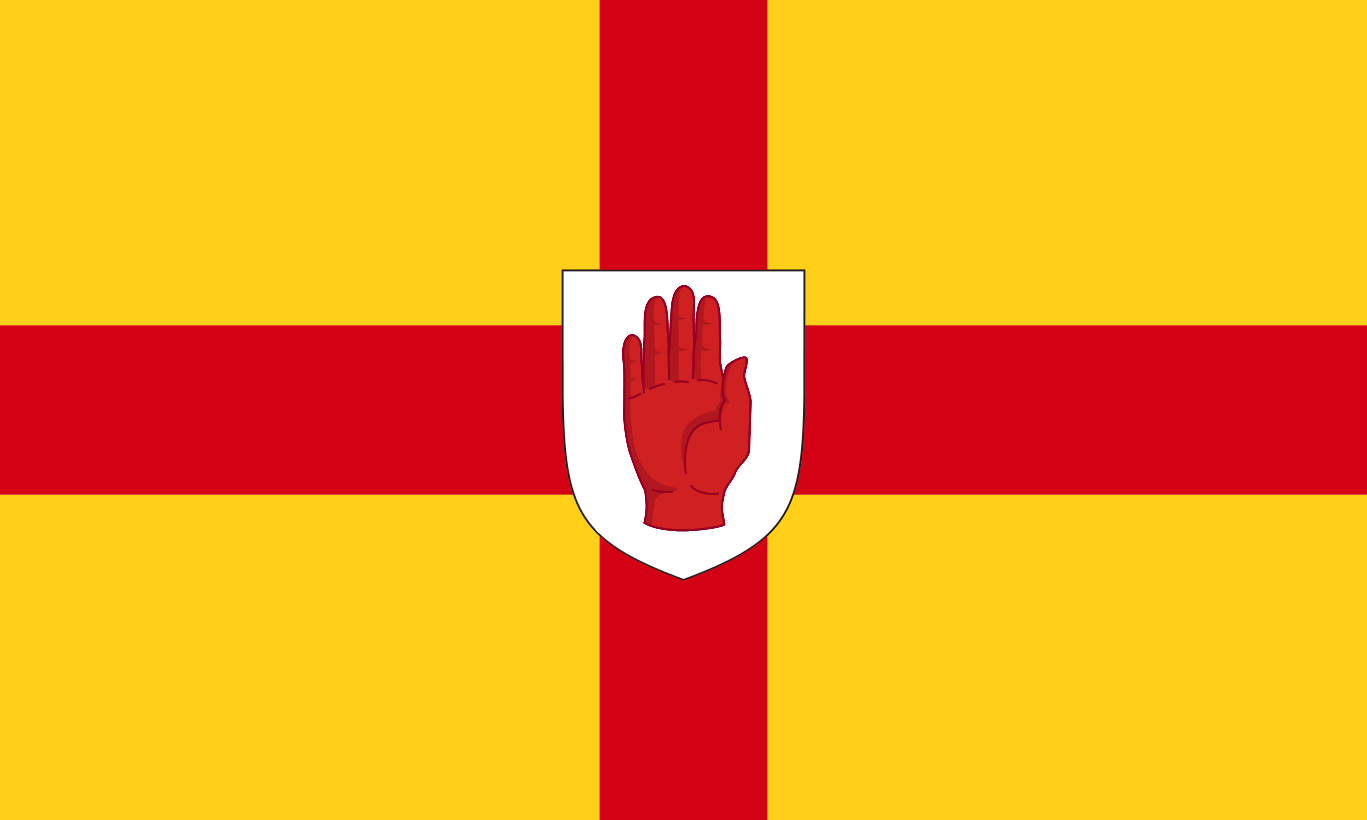 Flag Type:
Provincial Flag
Flag Date:
Unknown
Flag Designer:
Unknown
Adoption Route:
Traditional
UK Design Code:
UNKG7448
Aspect Ratio:
3:5
Pantone® Colours:
Gold 123, Red 485, Dark Red 201, White
Certification:
Flag Institute Chief Vexillologist, Graham Bartram
Notes:

The Ulster Flag is a community flag proclaiming the unique identity of this traditional Irish province.

The flag displays a red cross on gold drawn from the arms of the de Burgh family, mediaeval Earls of Ulster. Upon this cross appears an escutcheon featuring a red hand on white, known as the Red Hand of Ulster. This emblem is associated with the O'Neill family and is further linked to the ancient Irish kingdom of Ulster. There are many legends concerning the origins of the Red Hand, often involving an amputation to help claim and secure the crown.

The Ulster Flag differs from the Ulster Banner, the former flag of Northern Ireland which now holds no official status.

The province of Ulster comprises nine counties: three in the Republic of Ireland and six in Northern Ireland. The Ulster Flag is therefore representative of a constituent part of the UK, although the boundaries of the province extend outside the UK border. It is included in the UK Flag Registry by agreement between the Flag Institute and Vexillology Ireland / Brateolaíocht Éireann.