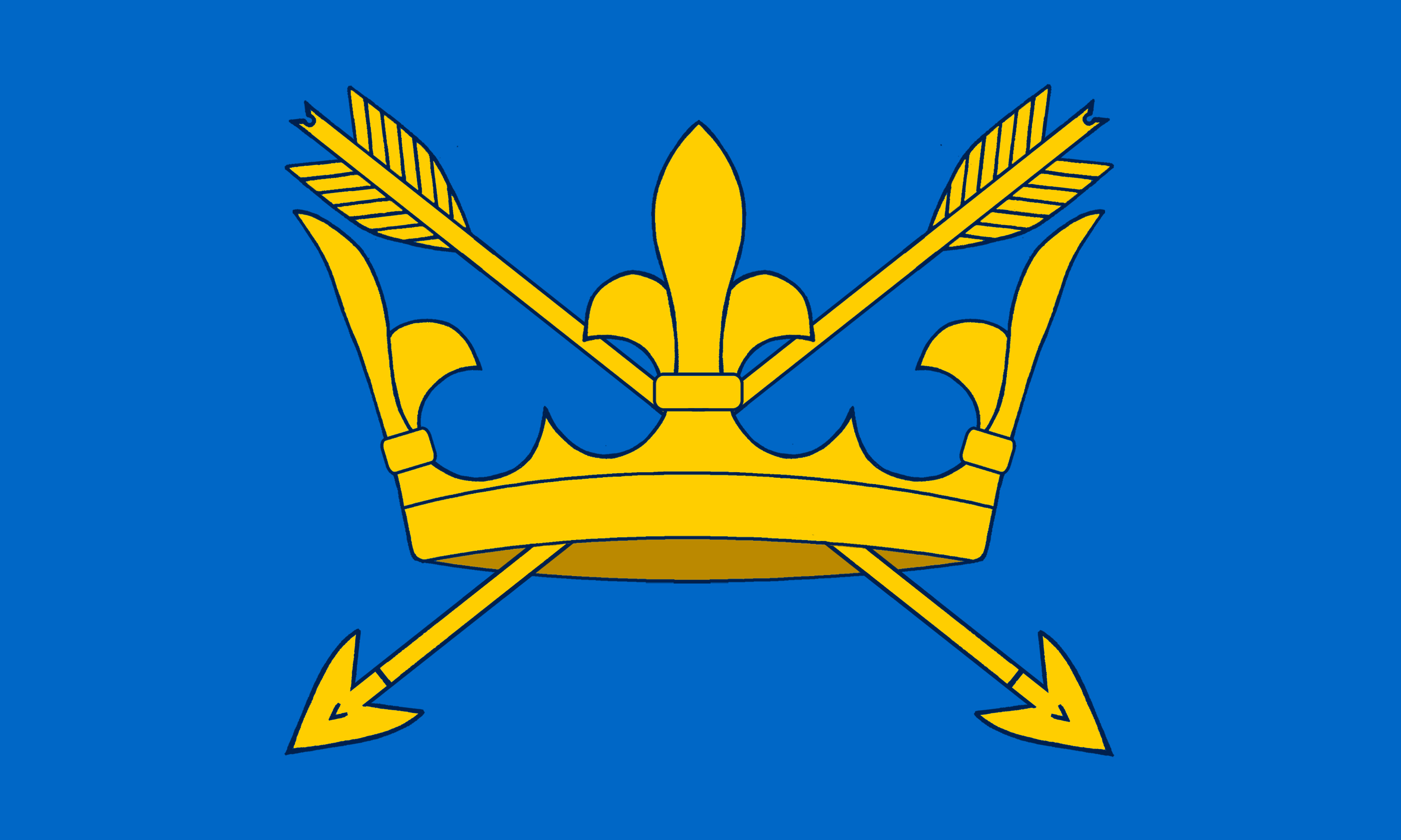 Flag Type:
County Flag
Flag Date:
C9th
Flag Designer:
Traditional
Adoption Route:
Traditional
UK Design Code:
UNKG7459
Aspect Ratio:
3:5
Pantone® Colours:
Blue 300, Yellow 116, Gold 125
Certification:
Flag Institute Chief Vexillologist, Graham Bartram
Notes:

The Suffolk Flag is a community flag proclaiming the unique identity of this historic English county.

The Suffolk Flag features the crown and crossed arrows attributed to St Edmund, the King of East Anglia martyred by the Vikings using arrows. After his death a shrine and cult developed in Bury St Edmunds within the county. Over time St Edmund's emblem has served to become an emblem of the county itself.

The registration was requested by several organisations based in the county. Suffolk County Council also approved this submission, as the flag was already in popular use as part of the County Day celebrations.