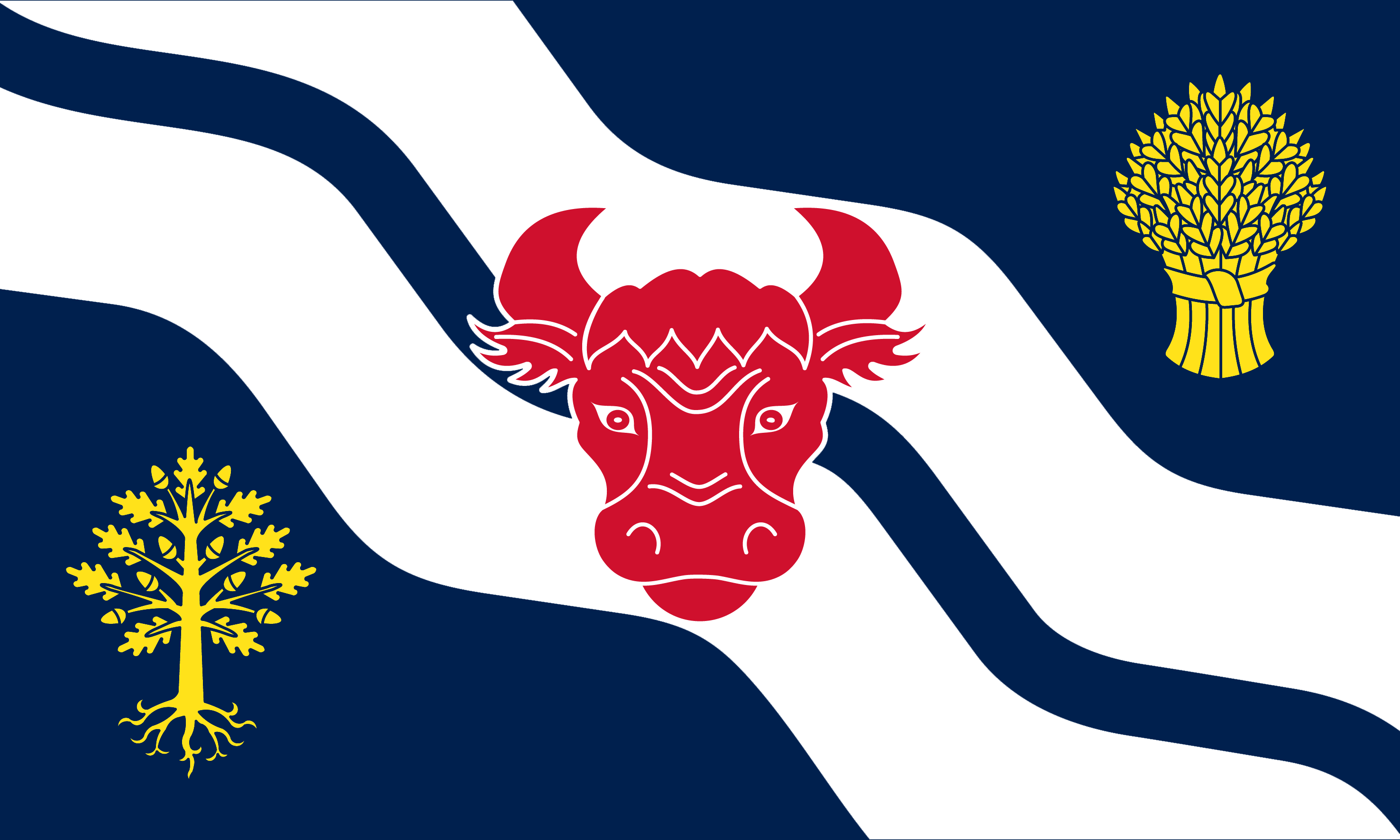 Flag Type:
County Flag
Flag Date:
1949
Flag Designer:
College of Arms
Adoption Route:
Traditional
UK Design Code:
UNKG7457
Aspect Ratio:
3:5
Pantone® Colours:
Blue 282, White, Red 186, Yellow 116
Certification:
Flag Institute Chief Vexillologist, Graham Bartram
Notes:

The Oxfordshire Flag is a community flag proclaiming the unique identity of this historic English county.

The flag uses a banner of arms of the former Oxfordshire County Council, first granted in 1949.

It consists of a dark blue field, with two broad white wavy diagonal lines representing the river Thames and its tributaries.

In the centre is a red ox head for Oxfordshire.

Upper right is a yellow wheatsheaf and lower left a yellow oak tree, recalling the county's agriculture and woodland.

Many local bodies have used these arms and several organisations endorsed this registration.

They include: Oxfordshire County Cricket Club, Oxfordshire Riding Club, Oxfordshire Hockey Association and Oxfordshire County Pool.

Others are: Oxfordshire Army Cadet Force, Oxfordshire Home Guard Living History Group, Oxford and District Anglers Association, and Berkshire, Buckinghamshire and Oxfordshire Union of Golf Clubs.