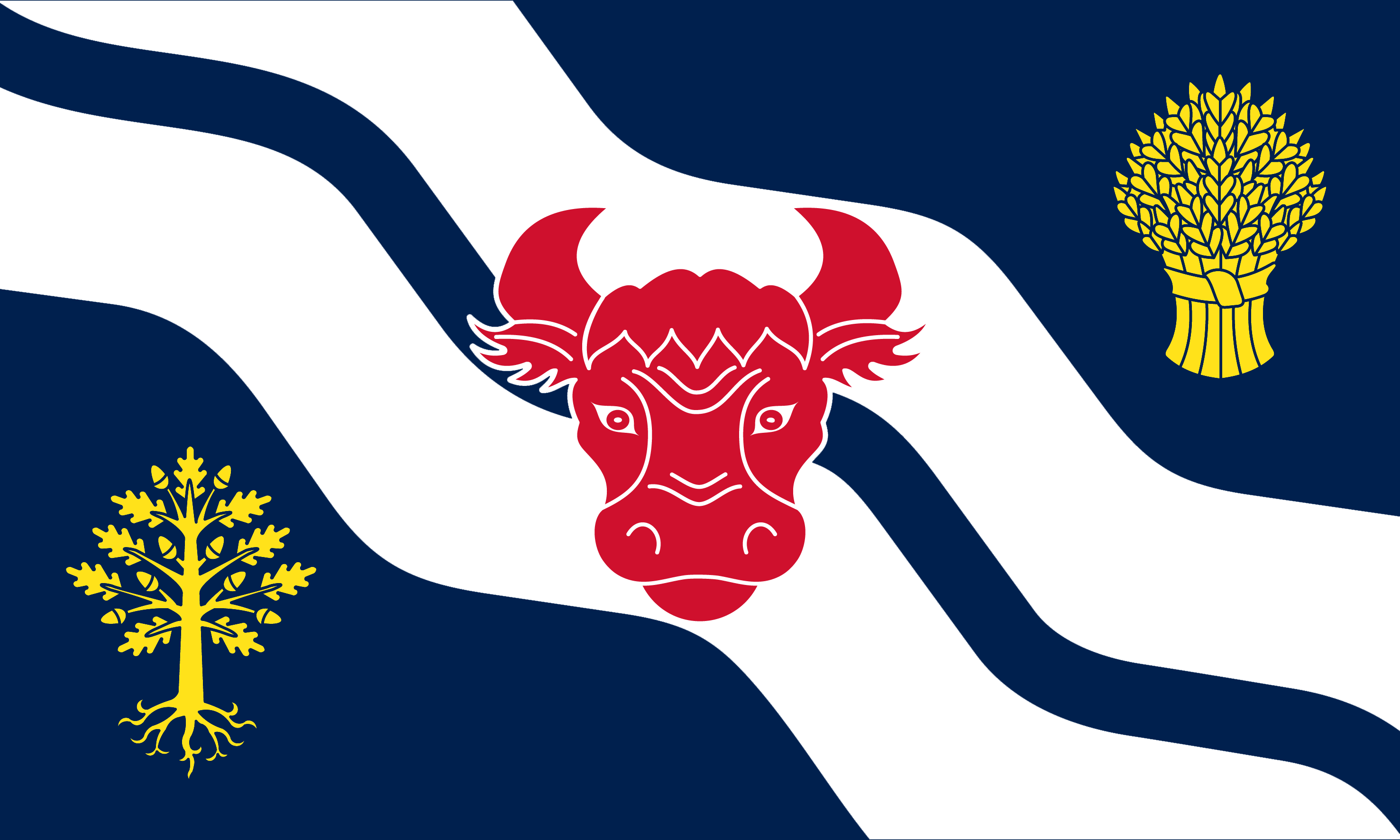 Flag Type:
County Flag
Flag Date:
1949
Flag Designer:
College of Arms
Adoption Route:
Traditional
UK Design Code:
UNKG7457
Aspect Ratio:
3:5
Pantone® Colours:
Blue 282, White, Red 186, Yellow 116
Certification:
Flag Institute Chief Vexillologist, Graham Bartram
Notes:

The Oxfordshire Flag is a community flag proclaiming the unique identity of this historic English county.

The flag displays a banner of arms of the former Oxfordshire County Council. These were first granted in 1949 and many local organisations use them.

On a field of Oxford blue, two broad white diagonal waves represent the rivers Thames and Ox. Placed centrally upon them is an Oxford ox head in red. A wheatsheaf (upper right) and tree (lower left) – both in yellow – evoke the county's agriculture and woodland.

A number of local organisations supported this registration. These include Oxfordshire Cricket Club, Oxfordshire Riding Club, Oxfordshire Hockey Association, Oxfordshire Army Cadet Force, Oxfordshire Home Guard Living History Group, Berkshire, Buckinghamshire and Oxfordshire Union of Golf Clubs, Oxfordshire County Pool and Oxford and District Anglers Association.