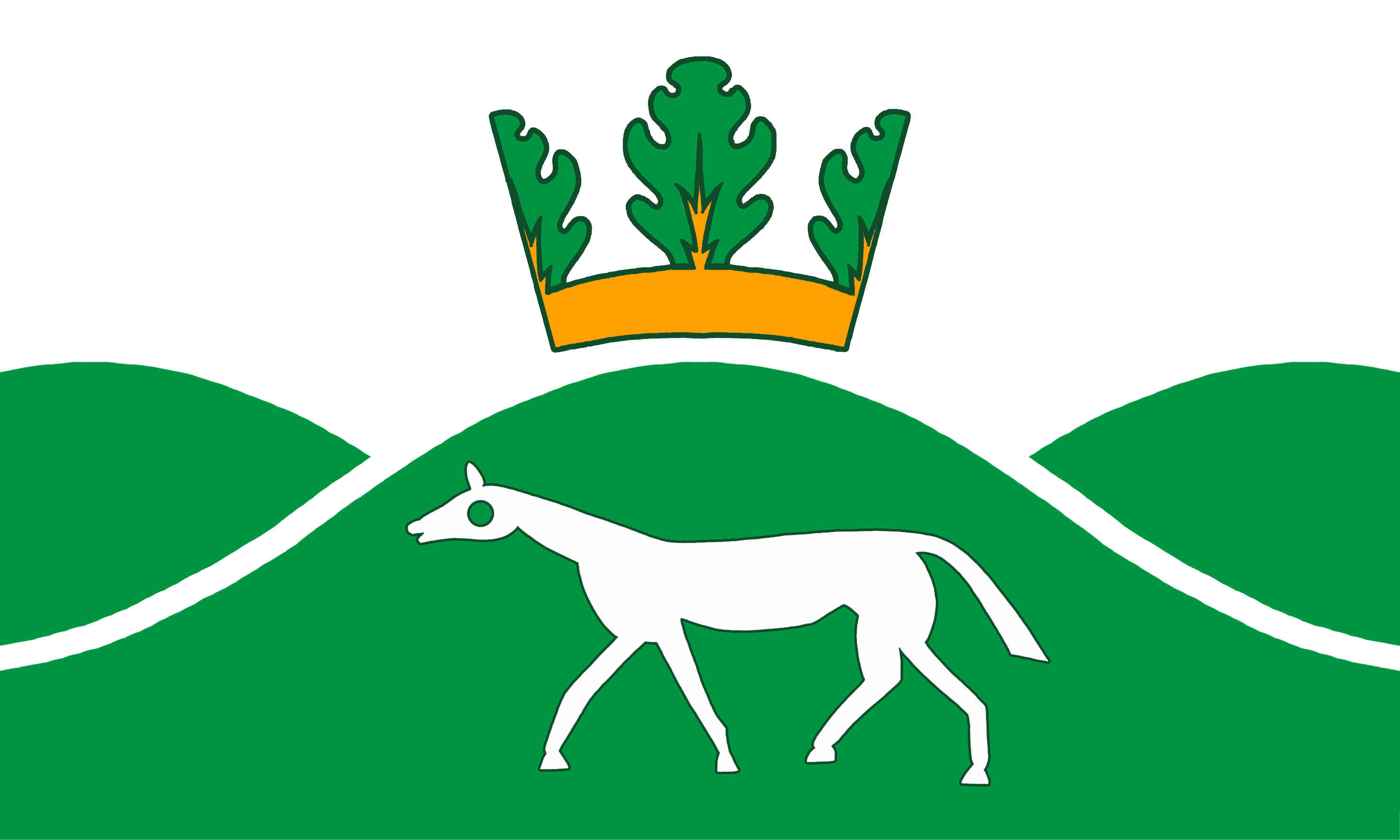 Flag Type:
Town Flag
Flag Date:
18th September 2014
Flag Designer:
Eleanor Taylor
Adoption Route:
Popular Vote
Aspect Ratio:
3:5
Pantone® Colours:
White, Green 347, Green 357 and Gold 137.
Certification:
Flag Institute Chief Vexillologist, Graham Bartram
Notes:

The dark green hills represent our rural farming landscape upon which is charged the iconic Pewsey White Horse which stands over the village.

The crown represents King Alfred who has a statue in the village centre and who once held land in Pewsey. The oak leaves represent the solidity of the village.