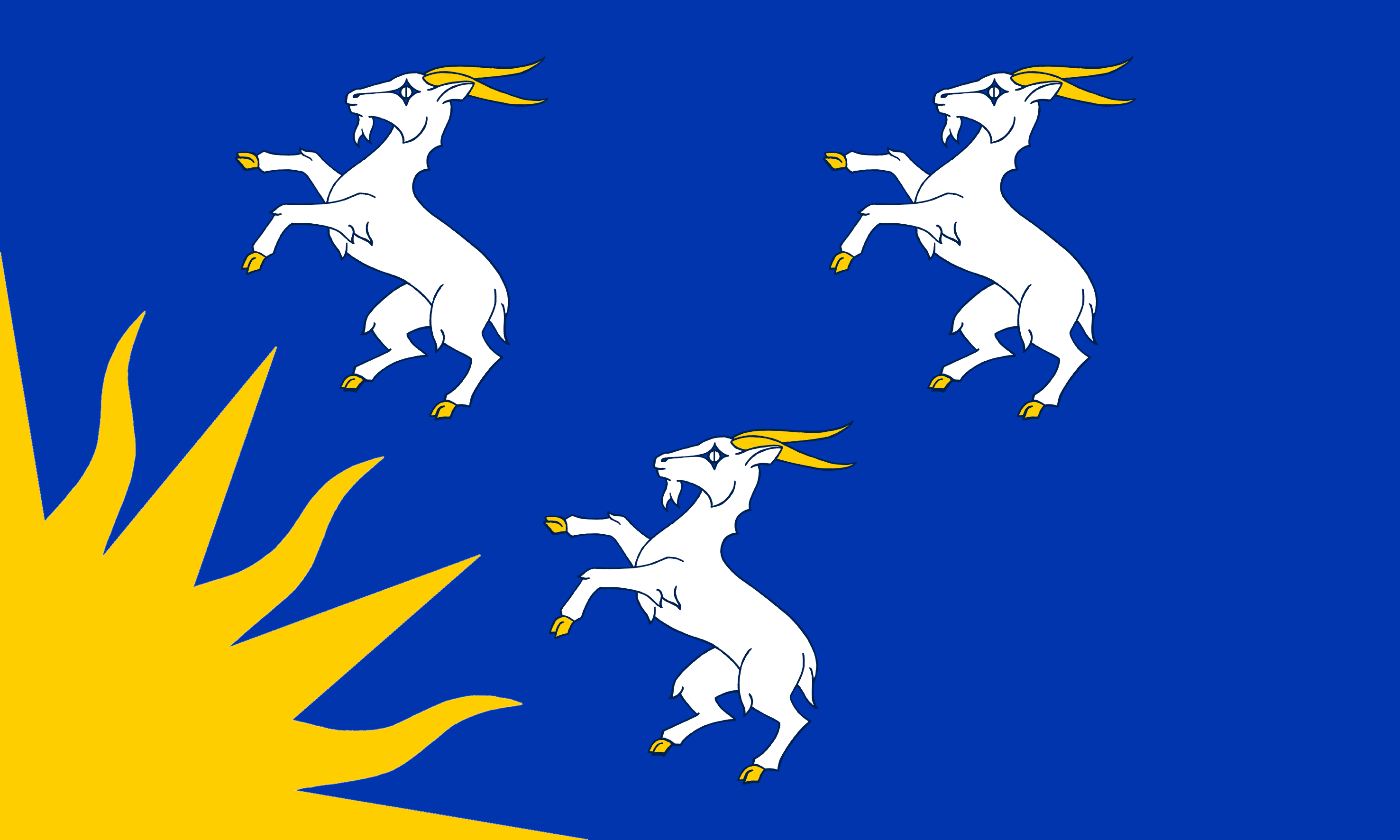 Flag Type:
County Flag
Flag Date:
C17th
Flag Designer:
Unknown
Adoption Route:
Traditional
Aspect Ratio:
3:5
Pantone® Colours:
Blue 286, Yellow 116, White, Blue 282
Certification:
Flag Institute Chief Vexillologist, Graham Bartram
Notes:

The Merioneth Flag is a community flag proclaiming the unique identity of this historic Welsh county.

The design in question derives from the seal used by the former Meirionnydd (also known as Merioneth, Merionethshire, Sir Feirionnydd and Mervinia) County Council, which in turn was based on a description of a banner borne by the men of Meirionnydd at the Battle of Agincourt, in the 17th century poem of the same name by Michael Drayton. Here he wrote of "three goats dancing 'gainst a rising sun"; the shield was blue, the sun golden and the goats white. Speculation regarding this unusual arrangement suggests a connection with Cader Idris, where goats browsed and behind which the sun rose.