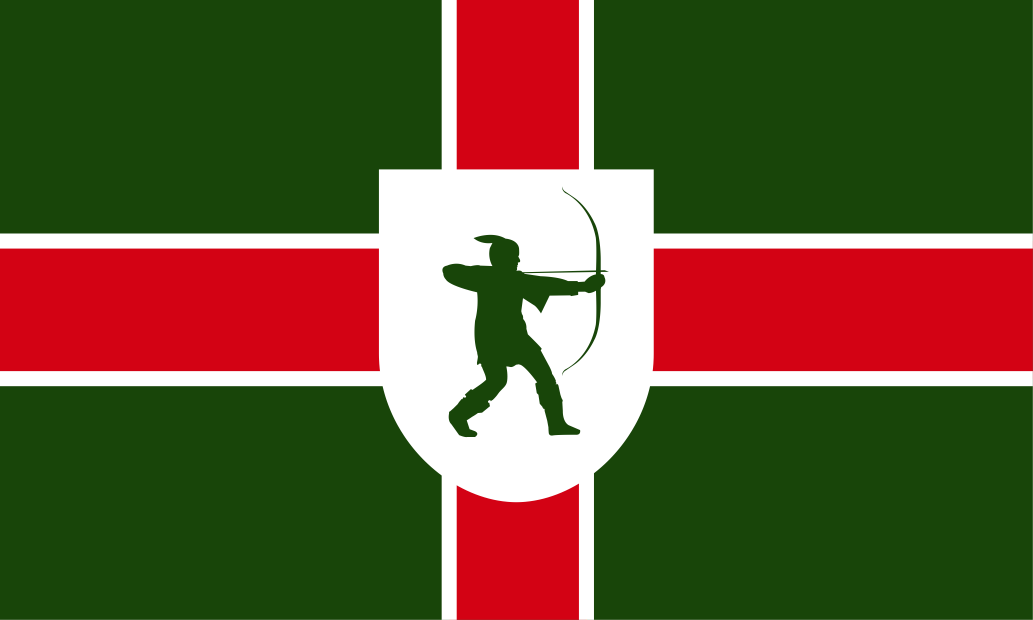 Flag Type:
County Flag
Flag Date:
20th May 2011
Flag Designer:
Unknown
Adoption Route:
Popular Vote
UK Design Code:
UNKG7422
Aspect Ratio:
3:5
Pantone® Colours:
Green 364, White, Red 186
Certification:
Flag Institute Chief Vexillologist, Graham Bartram
Notes:

The Nottinghamshire Flag is a community flag proclaiming the unique identity of this historic English county.

Andy Whittaker, of BBC Nottingham, organized the vote following a suggestion by two of his listeners, Jane Bealby and Mike Gaunt. The final design was made up of elements from the designs submitted by a number of people to the radio station for consideration as the new county flag.