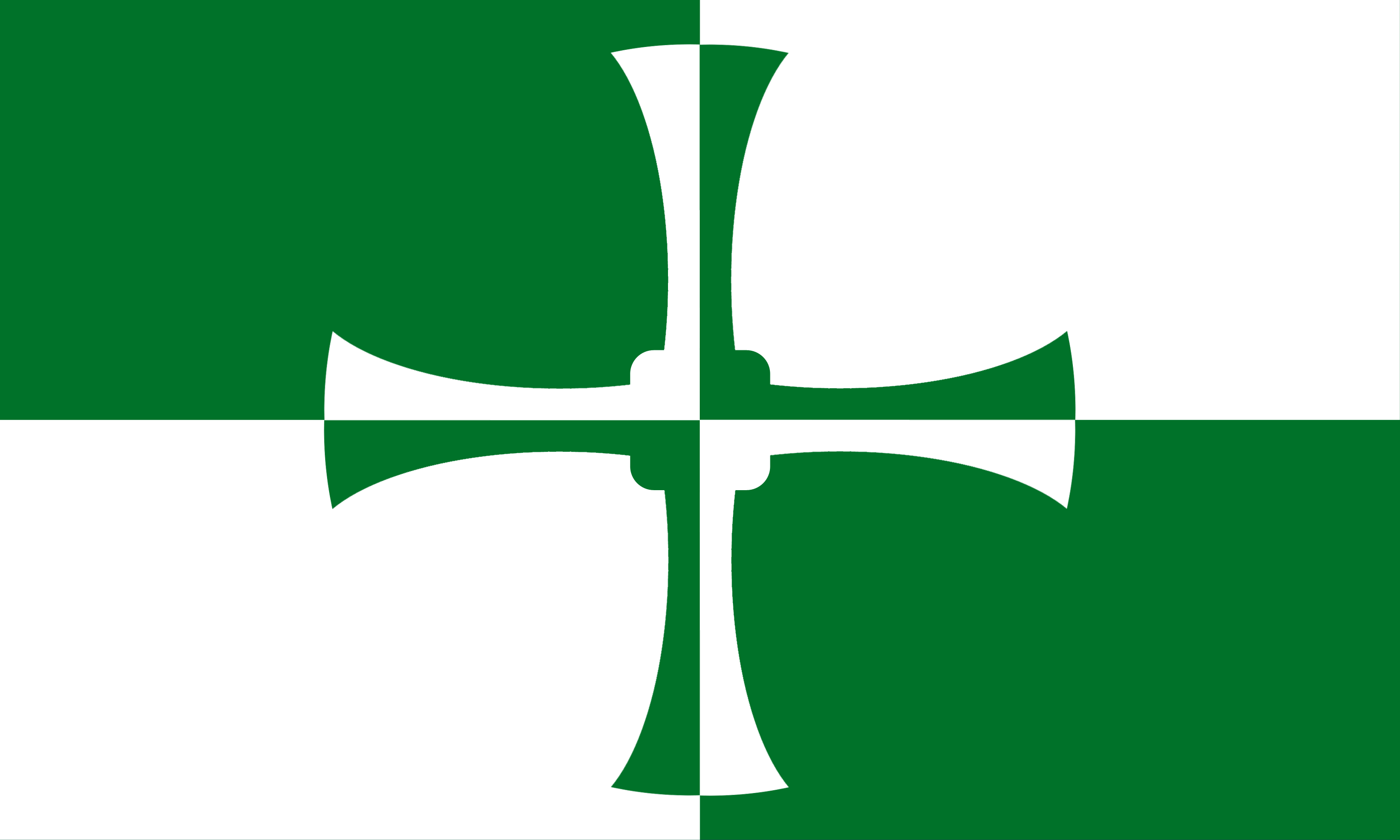 Flag Type:
County Flag
Flag Date:
11th June 2016
Flag Designer:
Philip Tibbetts
Adoption Route:
Letter Patent (Lord Lyon)
UK Design Code:
UNKG7454
Aspect Ratio:
3:5
Pantone® Colours:
Green 356, White
Certification:
Lord Lyon King of Arms, Dr Joseph Morrow
Notes:

The Kirkcudbrightshire Flag is a community flag proclaiming the unique identity of this historic Scottish county.

The county is also known as the Stewartry of Kirkcudbright, named after the Stewards of the Lords of Galloway. The Lords of Galloway ruled much of south-west Scotland from the eleventh to the thirteenth centuries.

The Lord Lieutenant of the Stewartry, Sir Malcolm Ross, petitioned Lord Lyon, King of Arms, to grant this flag in celebration of Queen Elizabeth II's 90th birthday in 2016.

The green and white quarters of the Kirkcudbrightshire Flag represent the checked cloth used by the Stewards to count taxes. They also reference the arms of the former Kirkcudbrightshire county council.

Overlaying these in reverse colours is a St Cuthbert's cross.

The town and county of Kirkcudbright (earlier Kilcudbrit) derive their name from the Scots Gaelic Cille Chuithbeirt (chapel or church of Cuthbert). The remains of St Cuthbert lay here for seven years following their exhumation on Lindisfarne. They later transferred to Chester-le-Street and eventually Durham Cathedral. The County Durham Flag also displays the St Cuthbert's cross.