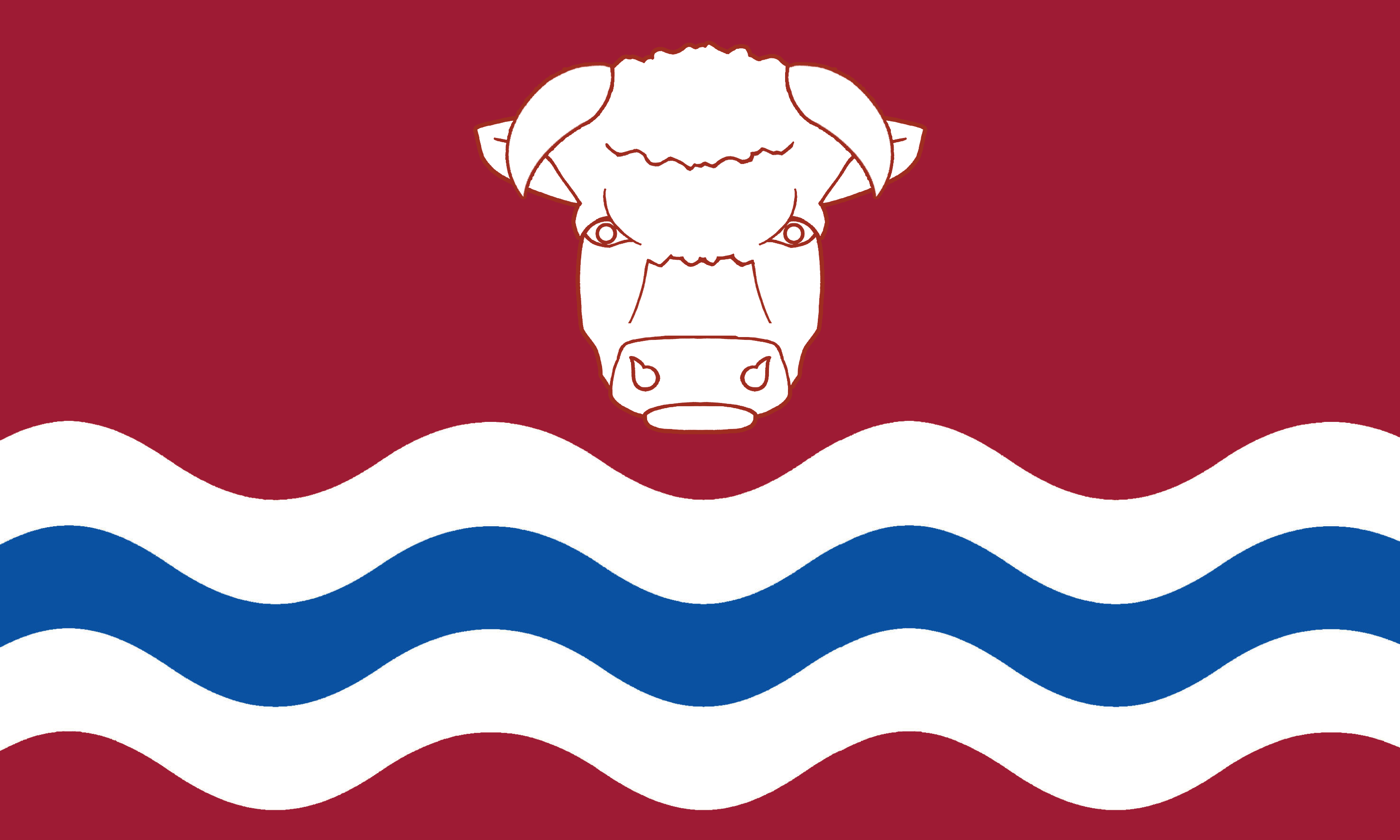 Flag Type:
County Flag
Flag Date:
2nd November 2019
Flag Designer:
Jason Saber
Adoption Route:
Popular Vote
UK Design Code:
UNKG7464
Aspect Ratio:
3:5
Pantone® Colours:
Dark Red 201, White, Blue 300, Dark Red 484
Notes:

The flag was chosen as part of a public competition, and unveiled in a ceremony at Hereford Cathedral.

The basic colour of the flag is dark red to reflect the famed red earth of the county. A large illustration of a bull's head, from the celebrated Herefordshire breed, is featured at the top centre of the flag. The breed, which originated in the county before spreading worldwide, is also typically a dark reddish brown, with a wide white face. Three wavy stripes, blue and white, represent the River Wye which flows through the county.