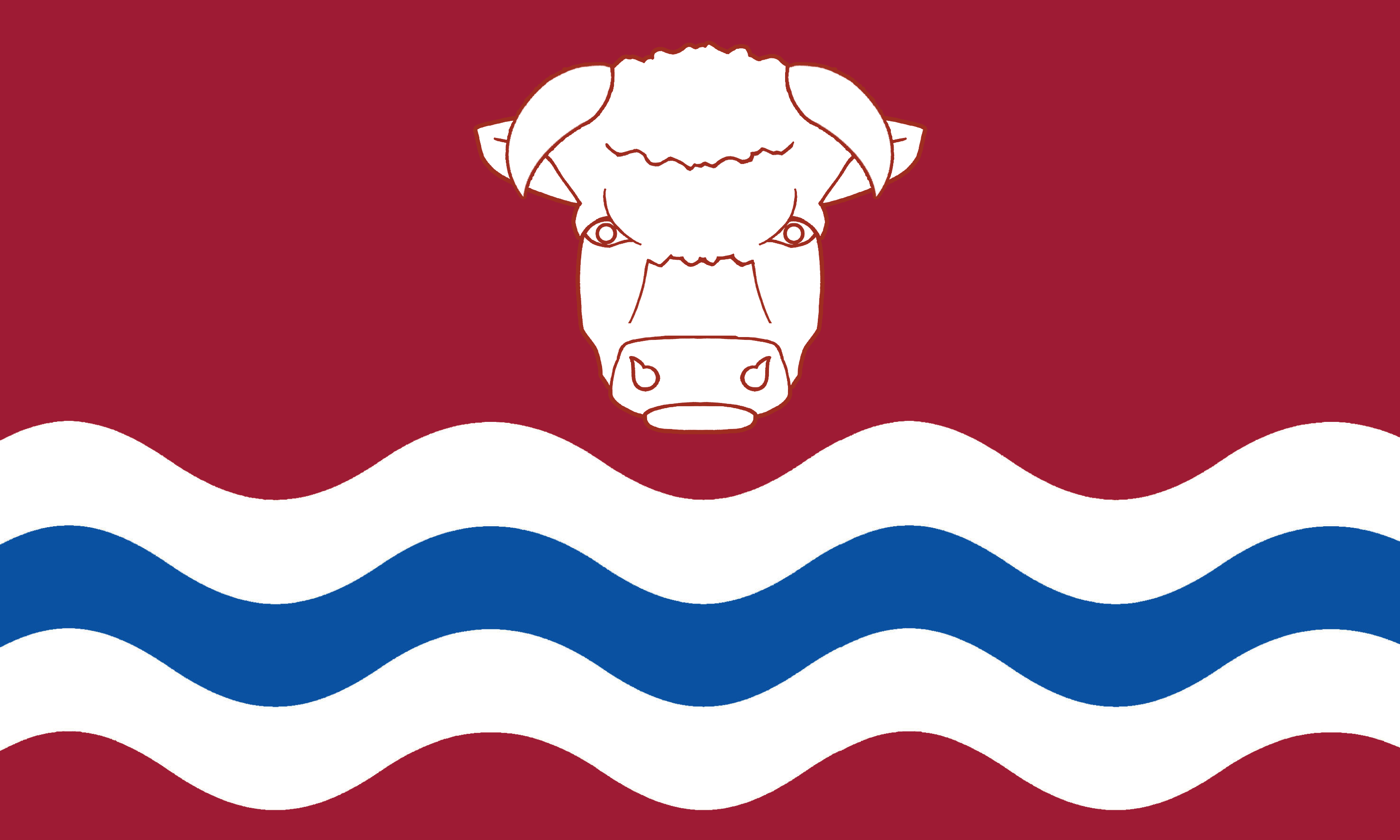 Flag Type:
County Flag
Flag Date:
2nd November 2019
Flag Designer:
Jason Saber
Adoption Route:
Popular Vote
UK Design Code:
UNKG7464
Aspect Ratio:
3:5
Pantone® Colours:
Dark Red 201, White, Blue 300, Dark Red 484
Notes:

The Herefordshire Flag is a community flag proclaiming the unique identity of this historic English county.

The red field represents Herefordshire's famous red earth. It also evokes the reddish-brown coat of the Hereford breed of cattle. In the top centre is the head of a Hereford bull with its typical wide white face, while the three wavy stripes in blue and white represent the River Wye flowing through the county.

The flag was chosen in a public competition organised by the Herefordshire Flag Committee.

It was hoisted for the first time in a ceremony at Hereford Cathedral in November 2019.