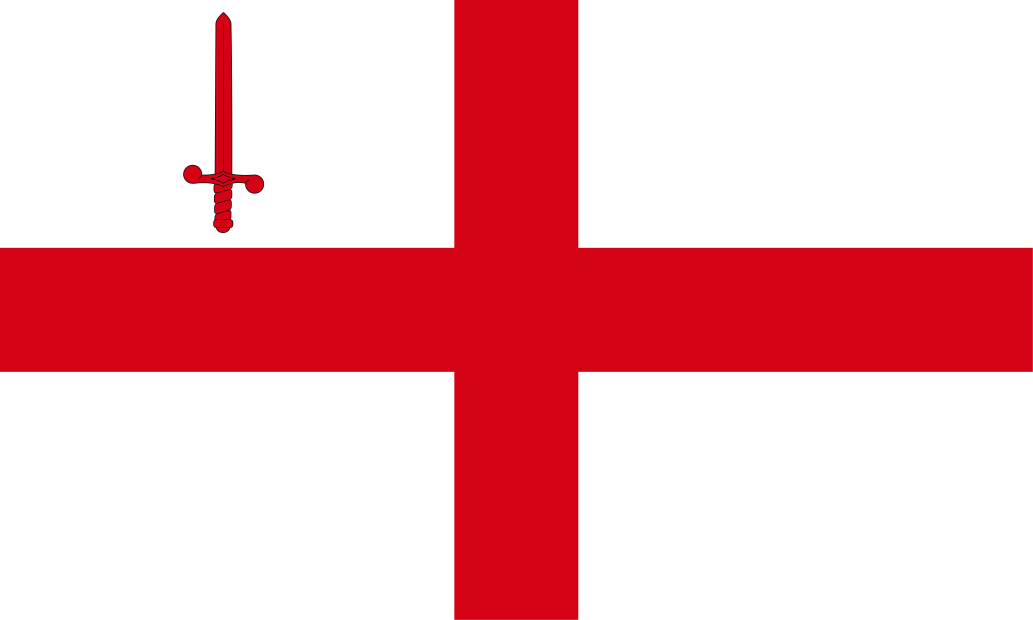 Flag Type:
City Flag
Flag Date:
17th April 1381
Flag Designer:
Banner of Arms
Adoption Route:
Traditional
UK Design Code:
UNKG7503
Aspect Ratio:
3:5
Pantone® Colours:
White, Red 186
Certification:
Flag Institute Chief Vexillologist, Graham Bartram
Notes:

The City of London Flag is a community flag proclaiming the unique identity of the historic core of modern London.

This is a banner of the Arms of the City of London. Note that the City of London is not the same as London and occupies only one square mile of its territory. The sword is that of St Paul, the patron saint of the city.