Canada's iconic Maple Leaf flag celebrates its golden jubilee this coming Sunday. It was officially unveiled on 15th February 1965 on Parliament Hill in Ottawa, having been proclaimed as the new flag of Canada by the Queen just over two weeks before.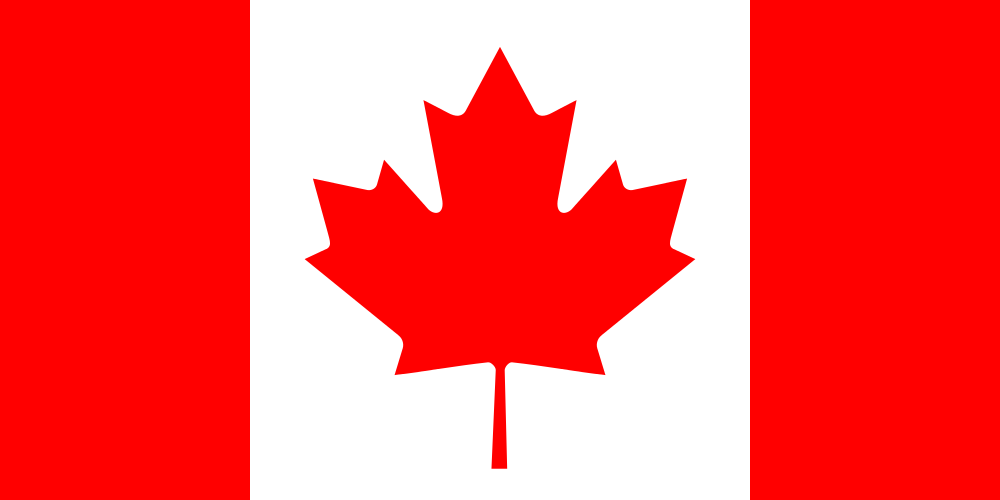 It was the brainchild of George Stanley, a Dean of the Arts at the Royal Military College of Canada and Col John Matheson, MCP for Leeds, Ontario. According to a plaque at the R.M.C. and Matheson himself, inspiration struck Stanley when he viewed the R.M.C. flag:
"I particularly recall standing beside George Stanley and looking up at the Royal Military College flag flapping furiously from the Mackenzie Building, one of the college's buildings in Kingston. This flag had three vertical pales, red-white-red, with the college crest (a mailed fist holding three maple leaves) on the white centre pale. We had just emerged from the college mess and Dr. Stanley remarked "There, John, is your flag." Interpreting him literally I remarked that Canadians would not accept a mailed fist symbol. He said, "No, I mean with a red maple leaf in the place of the college crest."
The maple leaf was a no-brainer, as it had been a symbol of Canada since the 1700s and has been part of the coat of arms of Ontario and Quebec since 1868, the same year the Red Ensign became Canada's unofficial flag. A year earlier, Alexander Muir composed The Maple Leaf Forever, which almost became Canada's official national anthem in 1980 but lost out to O Canada. Buy 1921 the maple leaf had made its way onto Canada's coat of arms, coins, and it adorned the headstones of the nations' war dead.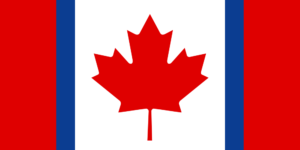 Red and white where chosen as the flag's colours in order to keep Quebec within the union. Despite this the province held an independence referendum in 1995 which was even closer than Scotland's last year (the 'No' campaign won by 54,288 votes). As part of the winner's campaign, a Maple Leaf flag with blue pales between the leaf and red pales was used. Today it is Canada's unofficial Duality Flag, representing both Francophones and Anglophones.
As part of the 50th anniversary celebrations, Canada has released a special, C$5, fabric stamp – their first-ever stamp of its kind.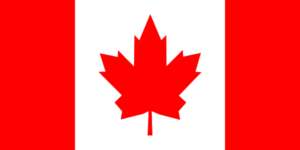 Bonus Facts: French-Canadians refer to their flag as l'Unifolié (the one-leafed).
An early concept of the Maple Leaf flag featured a slimmer version of the leaf.
Alex Crouch is a 2014 journalism graduate from Southampton Solent University. He has followed Formula One since before he started infant school, was a Games Maker during the London Paralympics and saw Pink Floyd reunite for one song at The O2 in London. Links: Twitter, blog, YouTube. Alex is an accredited Flag Institute journalist.