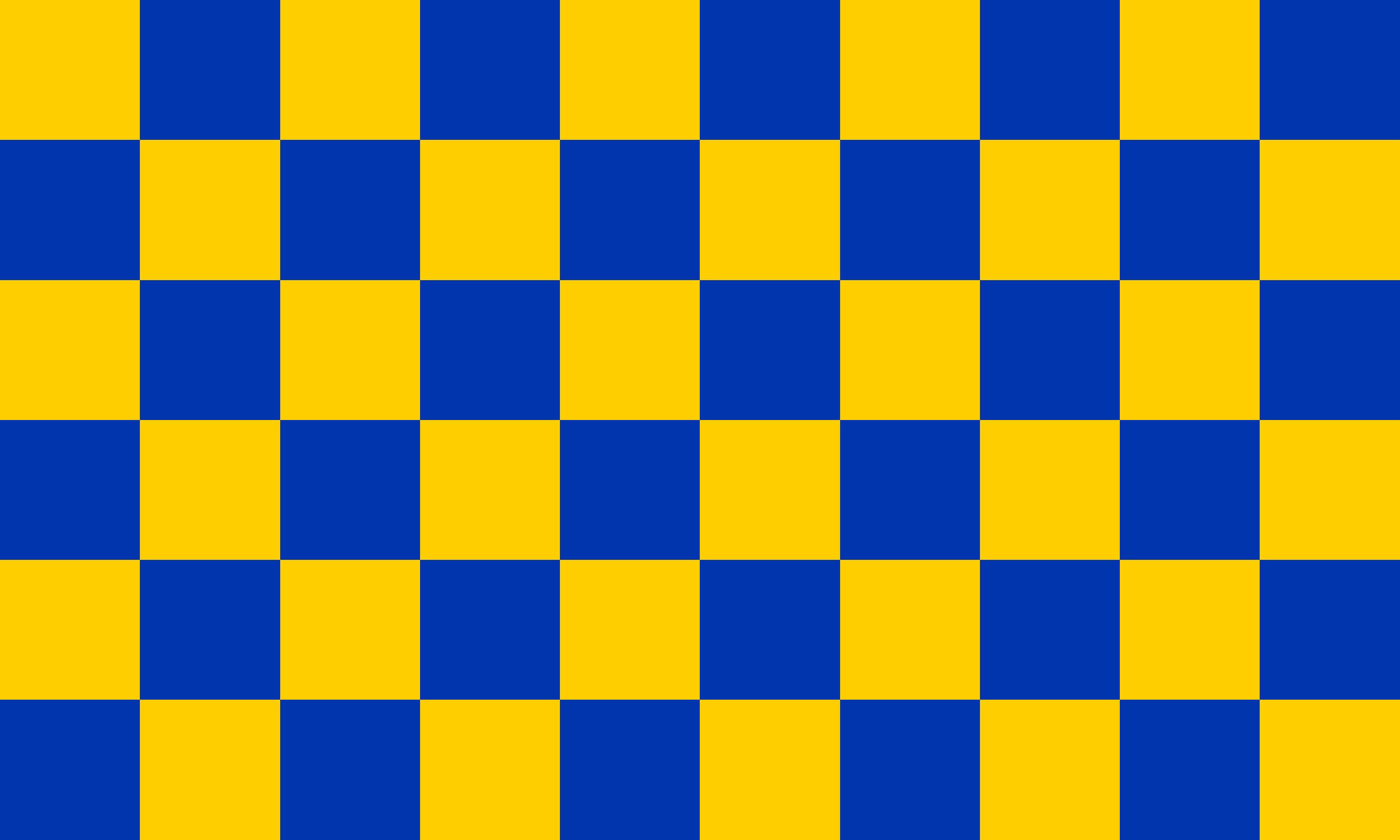 Flag Type:
County Flag
Flag Date:
C13th
Flag Designer:
Traditional
Adoption Route:
Traditional
Aspect Ratio:
3:5
Pantone® Colours:
Gold 116, Blue 286
Certification:
Flag Institute Chief Vexillologist, Graham Bartram
Notes:

The Surrey Flag, or Warenne Checks, is a community flag proclaiming the unique identity of this historic English county.

The flag displays a gold and blue checky pattern. The checks derive from the arms of the de Warenne family, Earls of Surrey. These are among the earliest coats of arms. The checks are also recorded in flag form at the siege of Caerlaverock Castle (1300), representing the Earl of Surrey.

Although the de Warenne line died out in 1415, the checks became associated with the county of Surrey. Many local societies based their emblem around them. Towns used them in their civic arms, while the county council employed them unofficially before receiving its formal grant of arms.

Many local bodies have flown the checks as a traditional Surrey flag, and the following supported this registration: Surrey County Amateur Swimming Association, Surrey Cricket League, Surrey Independent Football Association, Caterham Valley Parish Council, Cranleigh Parish Council, Dorking Local History Group, Godalming Town Council, Godstone Parish Council, Guildford Society, Haslemere Town Council, Horley Town Council, Lingfield Parish Council, Richmond Society and Tandridge Parish Council.

Thanks go to Danny Clarke for collating and coordinating the support of these organisations.