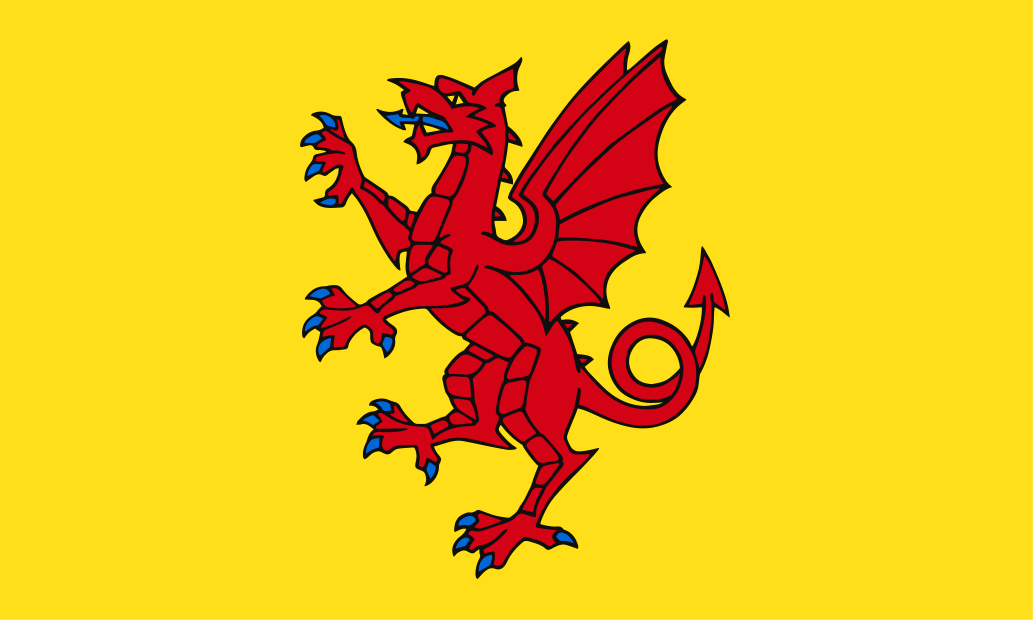 Flag Type:
County Flag
Flag Date:
In Antiquity
Flag Designer:
Traditional
Adoption Route:
Public Vote
UK Design Code:
UNKG7437
Aspect Ratio:
3:5
Pantone® Colours:
Red 186, Yellow 109, Blue 300
Certification:
Flag Institute Chief Vexillologist, Graham Bartram
Notes:

The Somerset Flag is a community flag proclaiming the unique identity of this historic English county.

In May 2013, the Somerset County Gazette, along with a local law firm, Pardoes, organized a county-wide competition to choose a county flag for Somerset. The competition was won by Ed Woods who submitted the traditional emblem of Somerset, which he himself had been campaigning to be registered since 2007.  The design is similar to that of the County Council, where the dragon carries the council's mace.