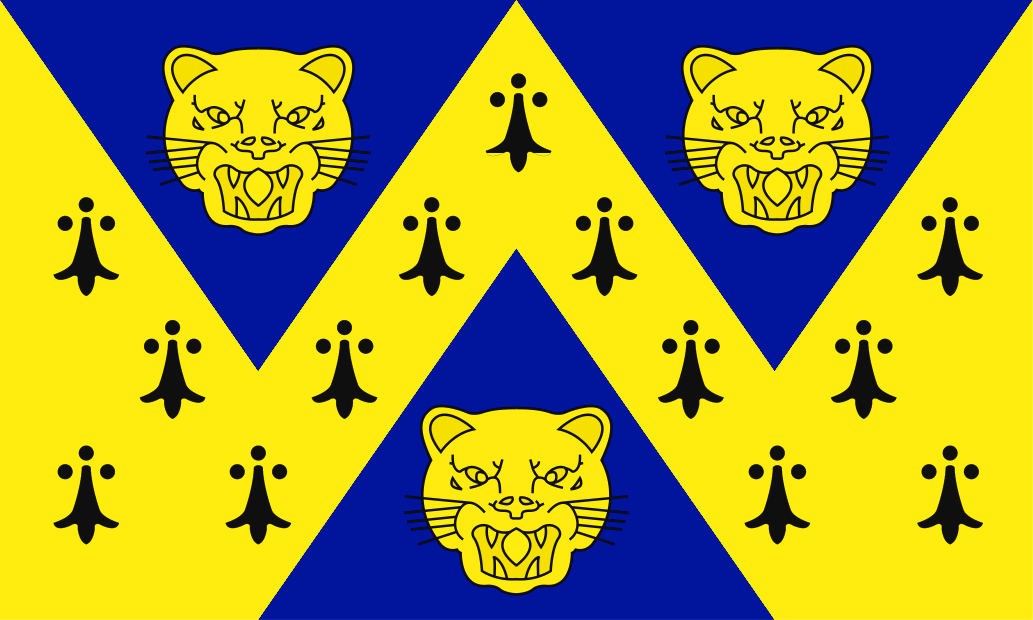 Flag Type:
County Flag
Flag Date:
18th June 1896
Flag Designer:
College of Arms
Adoption Route:
Local Council
UK Design Code:
UNKG7430
Aspect Ratio:
3:5
Pantone® Colours:
Black, (Reflex) Blue , Yellow
Certification:
Flag Institute Chief Vexillologist, Graham Bartram
Notes:

The Shropshire Flag is a community flag proclaiming the unique identity of this historic English county.

The design is a banner of the county council arms which were awarded in 1895. The leopards faces, fondly referred to as loggerheads locally, are a traditional emblem for Shropshire (also known as Salop) and have historically evolved from the lions heads on the Shrewsbury town arms which themselves were first recorded in 1623.