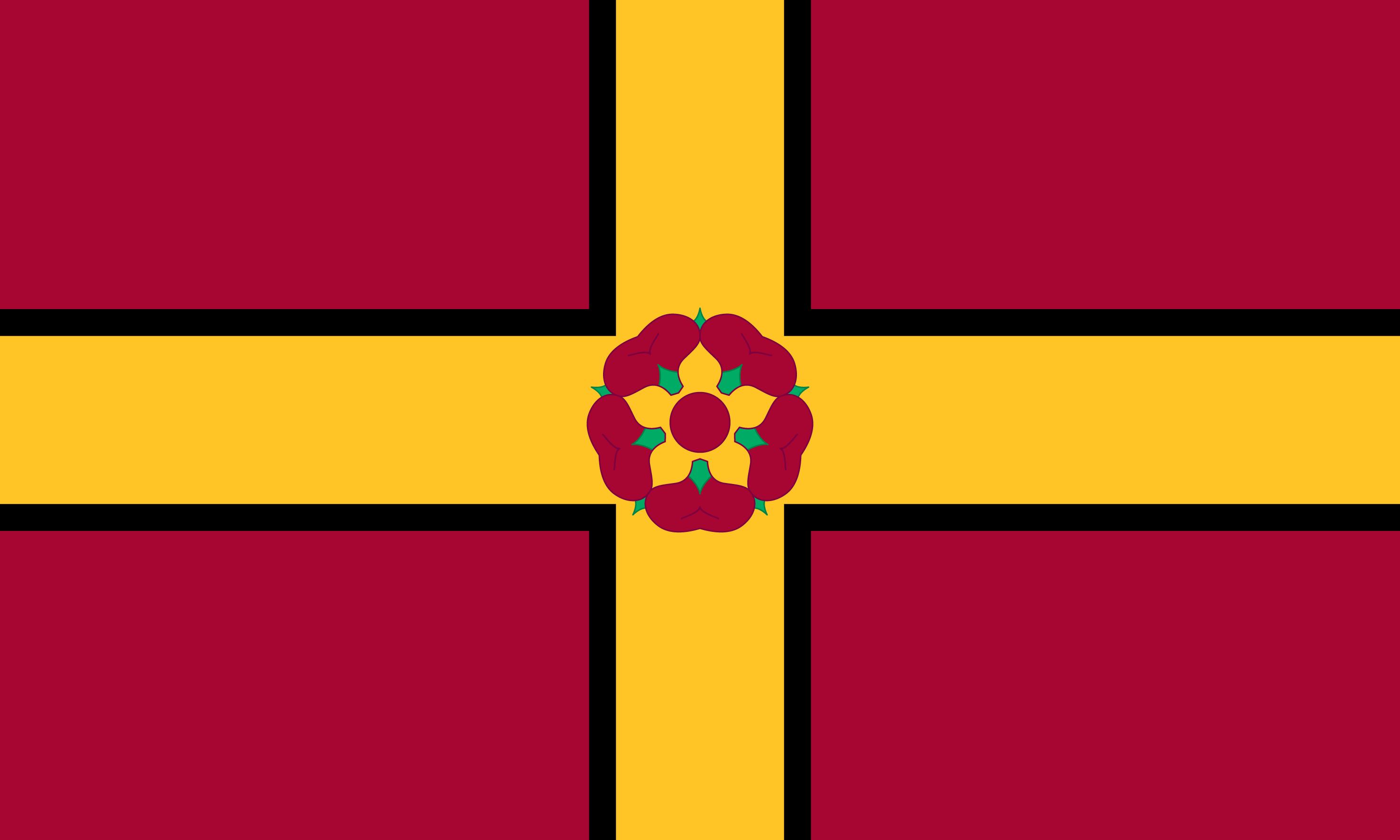 Flag Type:
County Flag
Flag Date:
11th September 2014
Flag Designer:
Brady Ells & Ian Chadwick
Adoption Route:
Public Vote
Aspect Ratio:
3:5
Pantone® Colours:
Maroon 201, Gold 123, Black, Maroon 222, Green 354
Certification:
Flag Institute Chief Vexillologist, Graham Bartram
Notes:

The Northamptonshire Flag is a community flag proclaiming the unique identity of this historic English county.

The design features a gold cross, fimbriated in black upon a maroon field. The cross shape represents that the county acts as a crossroads for the country. The maroon and gold are the representative colours of the county, drawn from the cricket team. Whilst the black is chosen to refer to the leather industry. Charged on top, in the centre of the cross, is a rose which has long been the county emblem and recalls the moniker 'the rose of the shires'.

A different entry from Emma Rayif, a pupil at St. Peter's Independent School in Blackthorn, came up with the inspiration for creating a unique Northamptonshire rose.  The judging panel agreed with the idea of having a unique and iconic rose on its flag, as it helps to avoid the flag being mis-identified for other county emblems.

Whilst there had not been an single iconic depiction of the rose before research showed that there were many common elements and a few unique to those used in the past to represent Northamptonshire and as such these have been collated in to one. This includes the dark red/red colour, two tiers of petals, red centre and outer sepal up (all common elements) plus the cinquefoil centre (from the council logo) and red-gold colouring (from the county gold union).