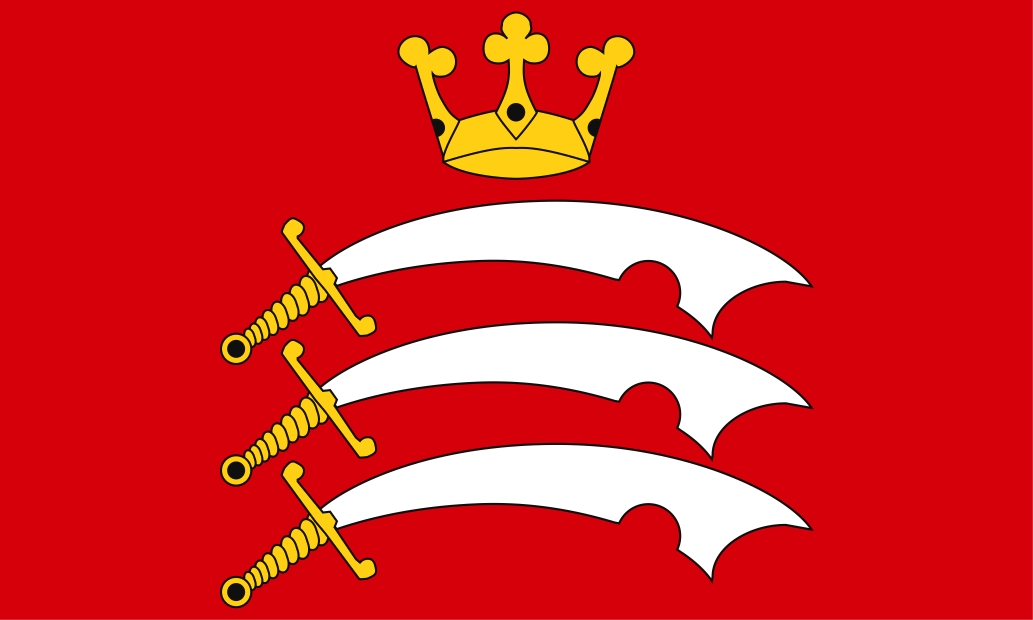 Flag Type:
County Flag
Flag Date:
7th November 1910
Flag Designer:
College of Arms
Adoption Route:
Traditional
UK Design Code:
UNKG7410
Aspect Ratio:
3:5
Pantone® Colours:
Red 485, White, Yellow 116
Certification:
Flag Institute Chief Vexillologist, Graham Bartram
Notes:

The Middlesex Flag is a community flag proclaiming the unique identity of this historic English county.

This is the traditional flag of Middlesex, the county that forms the central and north-west parts of Greater London. The seax is the symbol of the Saxons and the Saxon crown was added in 1909 to differentiate the arms and flag from those of Essex.