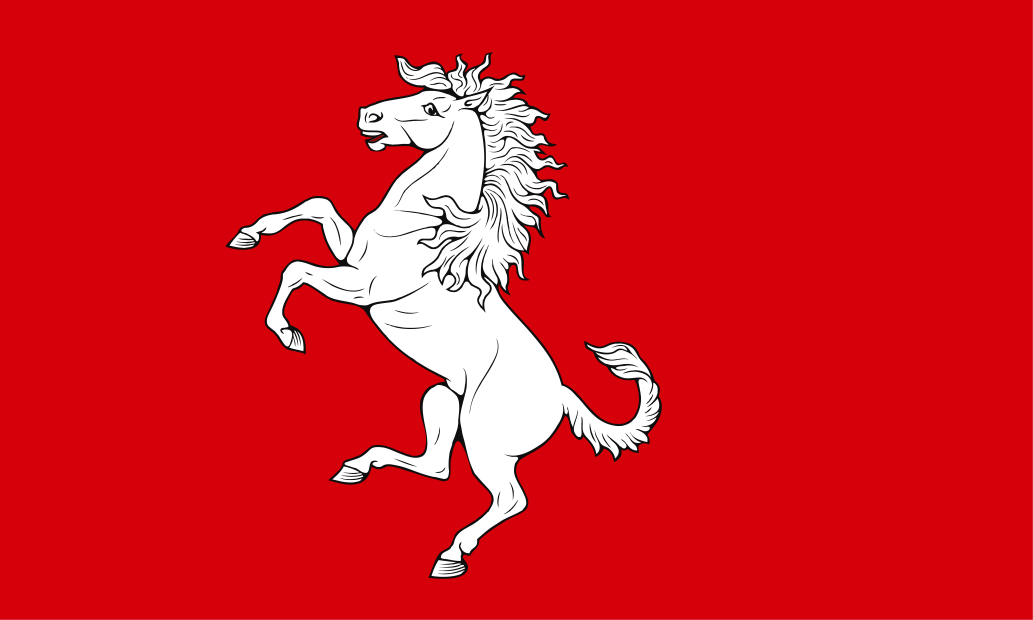 Flag Type:
County Flag
Flag Date:
C17th
Flag Designer:
Unknown
Adoption Route:
Traditional
UK Design Code:
UNKG7409
Aspect Ratio:
3:5
Pantone® Colours:
White, Red 186
Certification:
Flag Institute Chief Vexillologist, Graham Bartram
Notes:

The Kent Flag is a community flag proclaiming the unique identity of this historic English county.

This is the traditional flag of Kent, supposedly based on that of Horsa, the Jute. Horsa was the brother of Hengest, who founded the Kingdom of Kent in 449. The first recorded reference is in 1605.