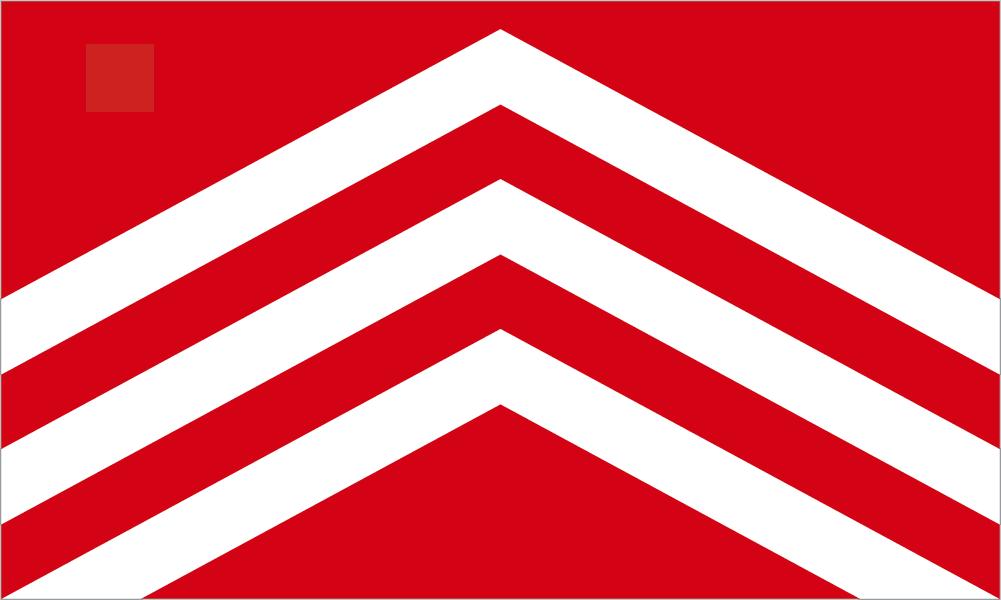 Flag Type:
County Flag
Flag Date:
C12th
Flag Designer:
Traditional
Adoption Route:
Traditional
UK Design Code:
UNKG7438
Aspect Ratio:
3:5
Pantone® Colours:
Red 186, White
Certification:
Flag Institute Chief Vexillologist, Graham Bartram
Notes:

The Glamorgan Flag is a community flag proclaiming the unique identity of this historic Welsh county.

The flag is a banner of the arms attributed to Iestyn ap Gwrgant (1045-1093), the last native ruler of the kingdom of Morgannwg, on which Glamorgan is based. The first recorded use of the arms is by Iestyn's descendant Lleision d'Avene in the 12th century. From that time until the present day they have been used, not just by Iestyn's descendants, but as a symbol for the county of Glamorgan itself.

The adoption of Iestyn's arms as the county flag is also appropriate since the county motto A Ddioddefws A Orfu (He who suffers, triumphs) is that of Iestyn's lineage. Iestyn's arms have been used across the county in the 20th and 21st centuries, incorporated into the civic arms of a number of local authorities and adapted by other county organisations as badges and logos.

The Glamorgan History Society requested the registration of this traditional design, with the support of local bodies from around the historic county including the Llantrisant and District Local History Society, the Glynneath & District Historical Society, the Kenfig Society and the Neath Antiquarian Society.