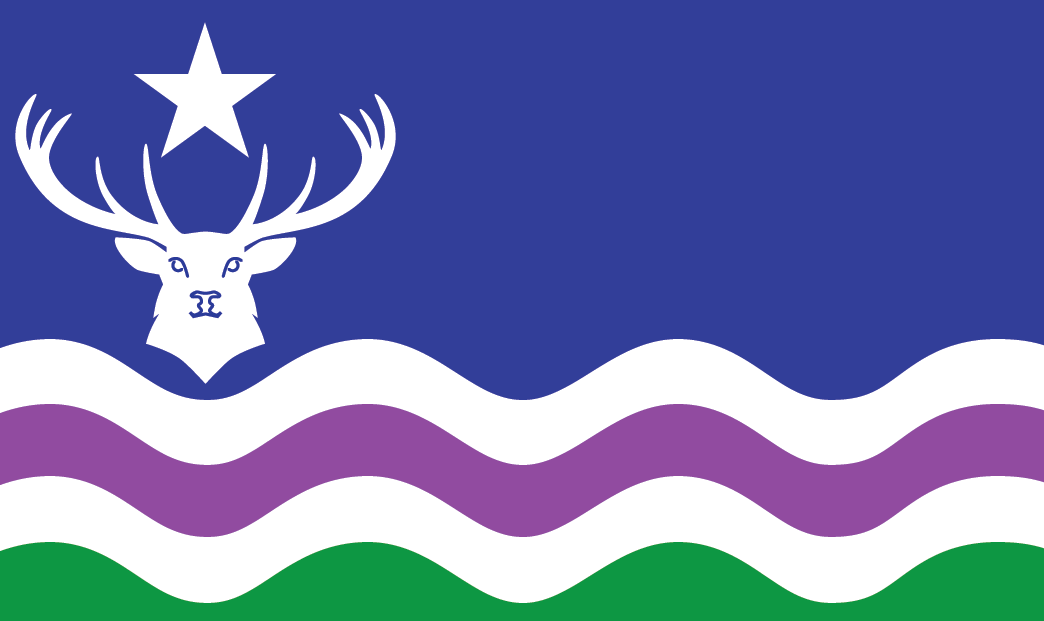 Flag Type:
Regional Flag
Flag Date:
29th October 2014
Flag Designer:
Jenny Stevens
Adoption Route:
Popular Vote
Aspect Ratio:
3:5
Pantone® Colours:
Blue 286, White, Purple 258, Green 348
Certification:
Flag Institute Chief Vexillologist, Graham Bartram
Notes:

The design was the winner of a competition organised by Edward & Julie Christian and Tony & Ceri Keene of the Exmoor Flag Project Team, with a small financial grant from the Exmoor National Park Authority.  The project was followed and supported by local media and the Exmoor wildlife presenter Johnny Kingdom. Also involved in the down-select stage were the Exmoor Magazine and a representative from the Exmoor Society.

 

The wavy lines of green, white and purple denote that Exmoor is a place where the sea meets cliffs, moorland and forest. Above this the wildlife is represented with a deer stag as an animal iconic of the area itself. The white star above the stag and the blue background on which it is placed recall the fact that Exmoor was the first area in Europe to be designated a Dark Sky Reserve.