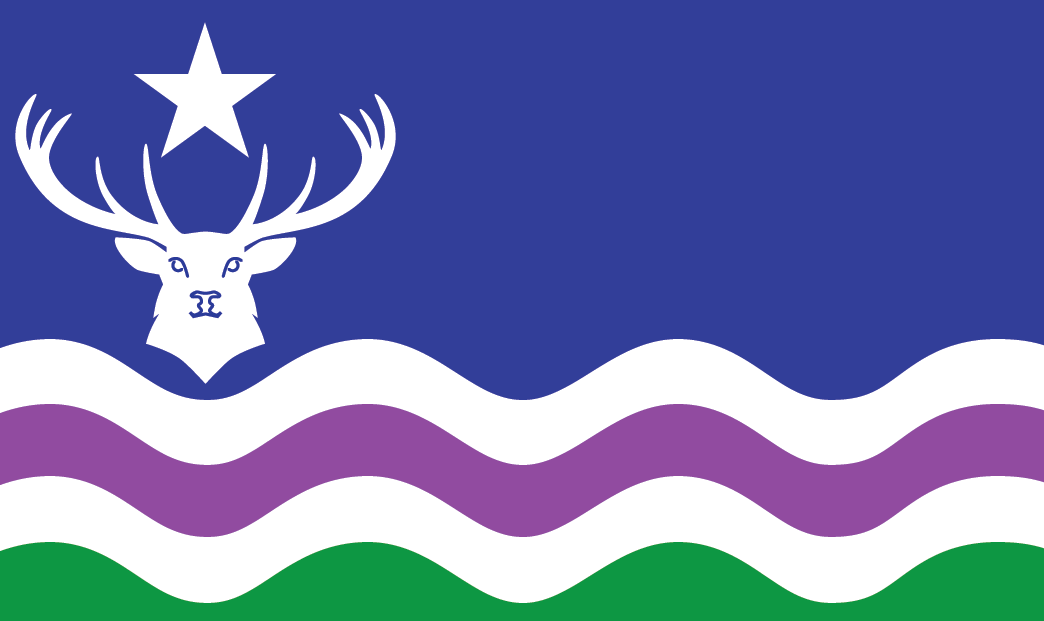 Flag Type:
Regional Flag
Flag Date:
29th October 2014
Flag Designer:
Jenny Stevens
Adoption Route:
Popular Vote
Aspect Ratio:
3:5
Pantone® Colours:
Blue 286, White, Purple 258, Green 348
Certification:
Flag Institute Chief Vexillologist, Graham Bartram
Notes:

The Exmoor Flag is a community flag proclaiming the unique identity of this area of Somerset and Devon.

The design was the winner of a competition organised by Edward & Julie Christian and Tony & Ceri Keene of the Exmoor Flag Project Team, with a small financial grant from the Exmoor National Park Authority. The project was followed and supported by local media and the Exmoor wildlife presenter Johnny Kingdom. Also involved in the down-select stage were the Exmoor Magazine and a representative from the Exmoor Society.

The wavy lines of green, white and purple denote that Exmoor is a place where the sea meets cliffs, moorland and forest. Above this the wildlife is represented with a deer stag as an animal iconic of the area itself.

Above the stag, a white star on a blue background evokes Exmoor's status as Europe's first designated Dark Sky Reserve.