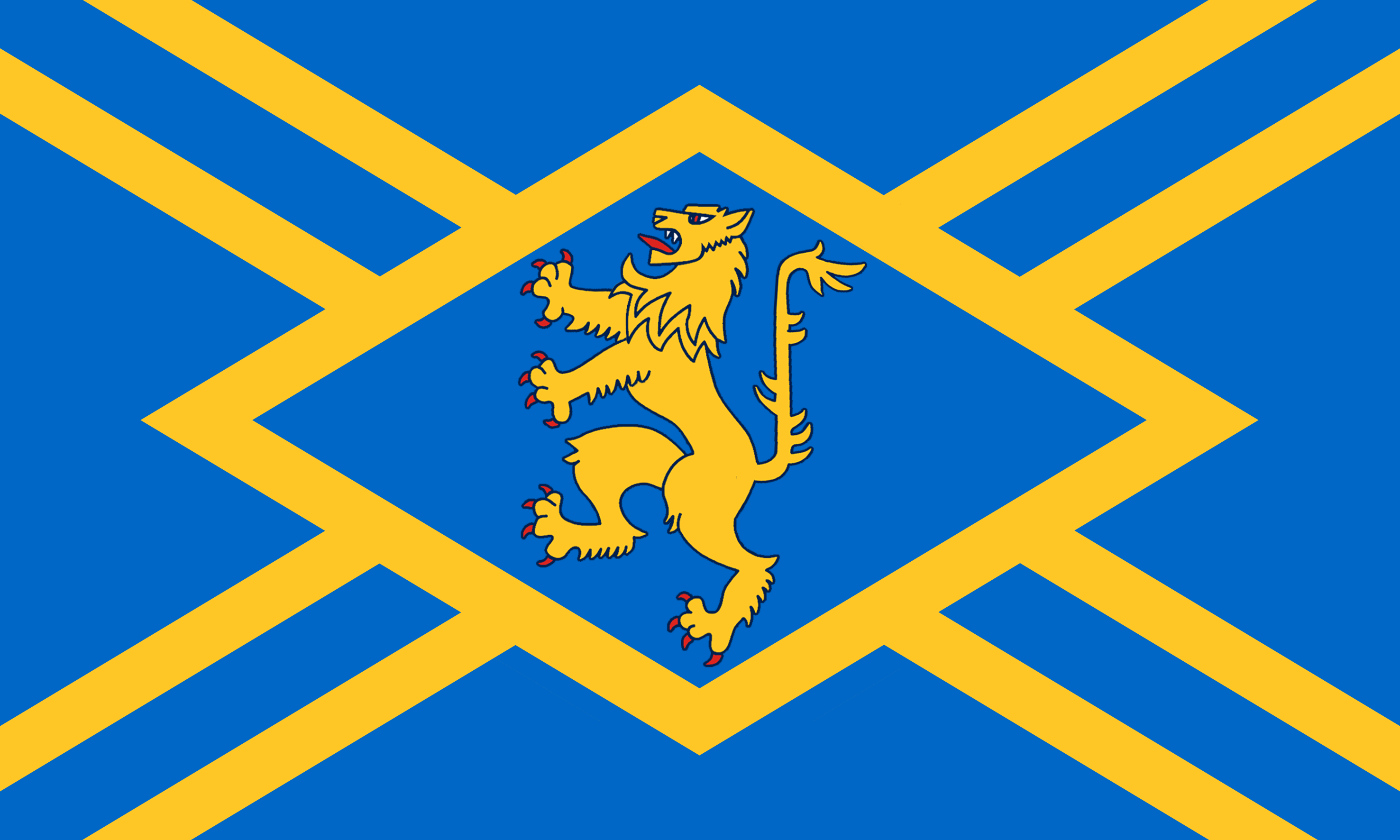 Flag Type:
County Flag
Flag Date:
13th December 2018
Flag Designer:
Archie Martin
Adoption Route:
Letter Patent (Lord Lyon) & Popular Vote
UK Design Code:
UNKG7461
Aspect Ratio:
3:5
Pantone® Colours:
Blue 300, Yellow 123, Red 485, Blue 282
Certification:
Lord Lyon King of Arms, Dr Joseph Morrow
Notes:

The East Lothian Flag is a community flag proclaiming the unique identity of this historic Scottish county.

The voided saltire recalls the East Lothian village of Athelstaneford, the legendary birthplace of Scotland's national flag. The blue field evokes the Scottish saltire, as well as the local rivers Esk and Tyne. The gold reflects the county's role as Scotland's granary. It also recalls the traditional sun emblem of the wider Lothian region.

The central golden lion rampant on a voided lozenge serves as a link to East Lothian's civic arms. As these drew their inspiration from the arms of the Earls of Dunbar*, the lion also represents the county's mediaeval history and its role in Scotland's defence.

*Alternatively known as the Earls of March or Earls of Lothian

The flag triumphed in a competition attracting over 600 entries and 1500 votes. Its designer Archie Martin died shortly after submitting his entry. The Provost of East Lothian hosted the unveiling at a civic reception, with the Court of the Lord Lyon and the Scottish Flag Trust also represented.