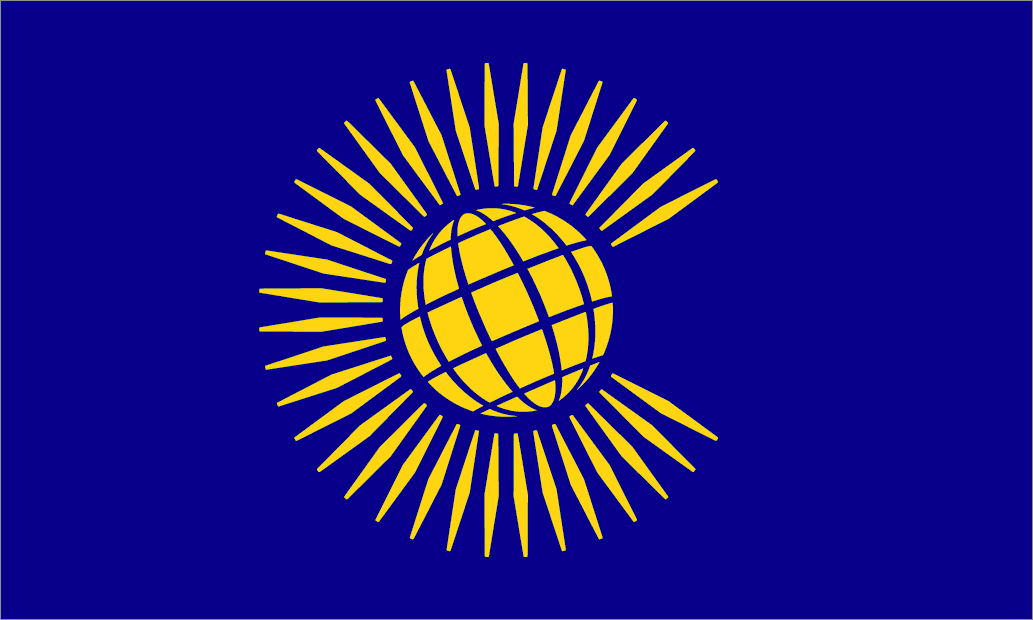 Flag Type:
Supranational
Flag Date:
November 2013
Flag Designer:
Unknown
Adoption Route:
Commonwealth of Nations
UK Design Code:
COMN0001
Aspect Ratio:
3:5 or 1:2
Pantone® Colours:
Blue 280, Gold 116
Certification:
Flag Institute Chief Vexillologist, Graham Bartram
Notes:

The Commonweath Flag is a supranational flag first adopted on 26 March 1976.

The design consists of a blue field displaying the symbol of a golden globe bordered by golden spears making up the letter 'C'. The spears do not represent the number of member countries but symbolise the many facets of Commonwealth cooperation around the world.

The symbol was originally designed in 1972 and first appeared on car pennants produced for the Ottawa Heads of Government Meeting in 1973. A redesign in 2013 saw a reduction in the number of spears, a tilt to the alignment of the globe and a deepening of the colours.

The flag ratio is specified as 3:5 or 1:2 to match the different ratios used by member countries in their national flags. The 3:5 ratio here is used by countries like the UK. The alternative 1:2 ratio is used by countries such as Canada and Australia.