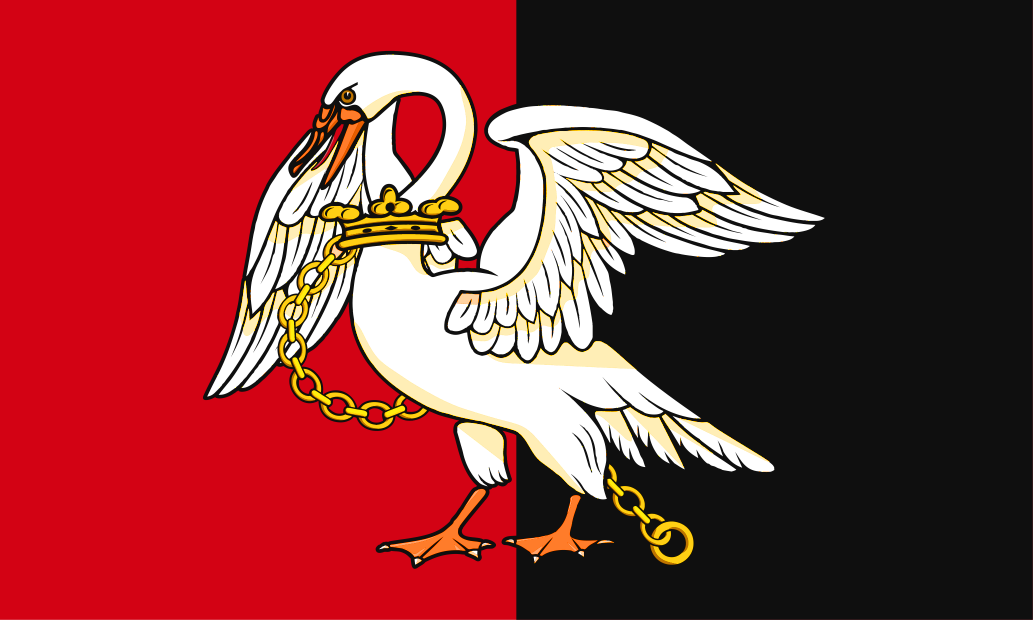 Flag Type:
County Flag
Flag Date:
C12th
Flag Designer:
Traditional
Adoption Route:
Traditional
UK Design Code:
UNKG7423
Aspect Ratio:
3:5
Pantone® Colours:
Red 186, Black, White, Yellow 116
Certification:
Flag Institute Chief Vexillologist, Graham Bartram
Notes:

The Buckinghamshire Flag is a community flag proclaiming the unique identity of this historic English county.

The traditional flag of Buckinghamshire features a chained swan on a bicolour of red and black. The Swan emblem dates back to Anglo-Saxon times when Buckinghamshire was known for breeding swans for the king.