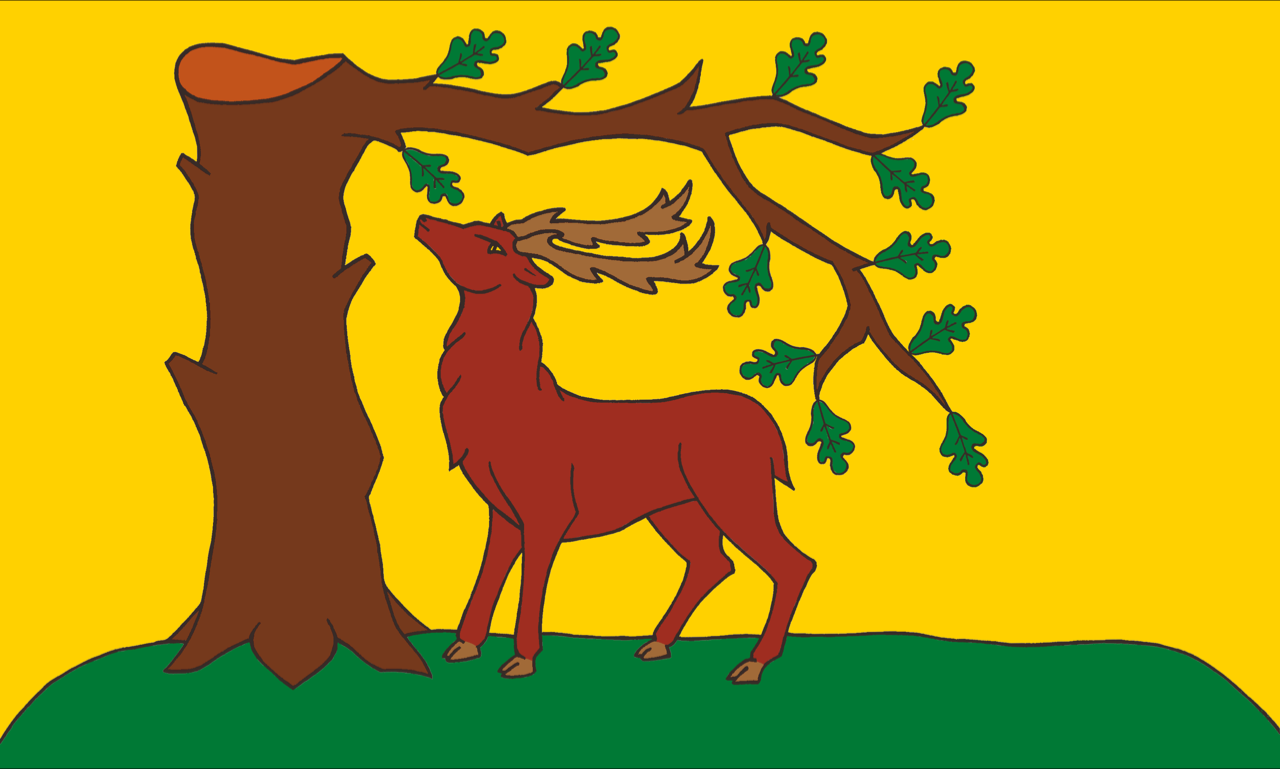 Flag Type:
County Flag
Flag Date:
C14th
Flag Designer:
Traditional
Adoption Route:
Traditional
UK Design Code:
UNKG7456
Aspect Ratio:
3:5
Pantone® Colours:
Yellow 109, Green 356, Orange 167, Mid Brown 168, Light Brown 7574, Dark Red 484
Certification:
Flag Institute Chief Vexillologist, Graham Bartram
Notes:

The stag and oak is a symbol associated with the county at least as far back at Michael Drayton's Battle of Agincourt poem. It is realised here with a red stag being 'royally attired' with antlers of twelve points. Thus this helps represents the county's royal title in addition to the forests and deer herds for which Berkshire is known.

The traditional design was submitted for registration by a collection of representative bodies with support from the county's Lord Lieutenant.