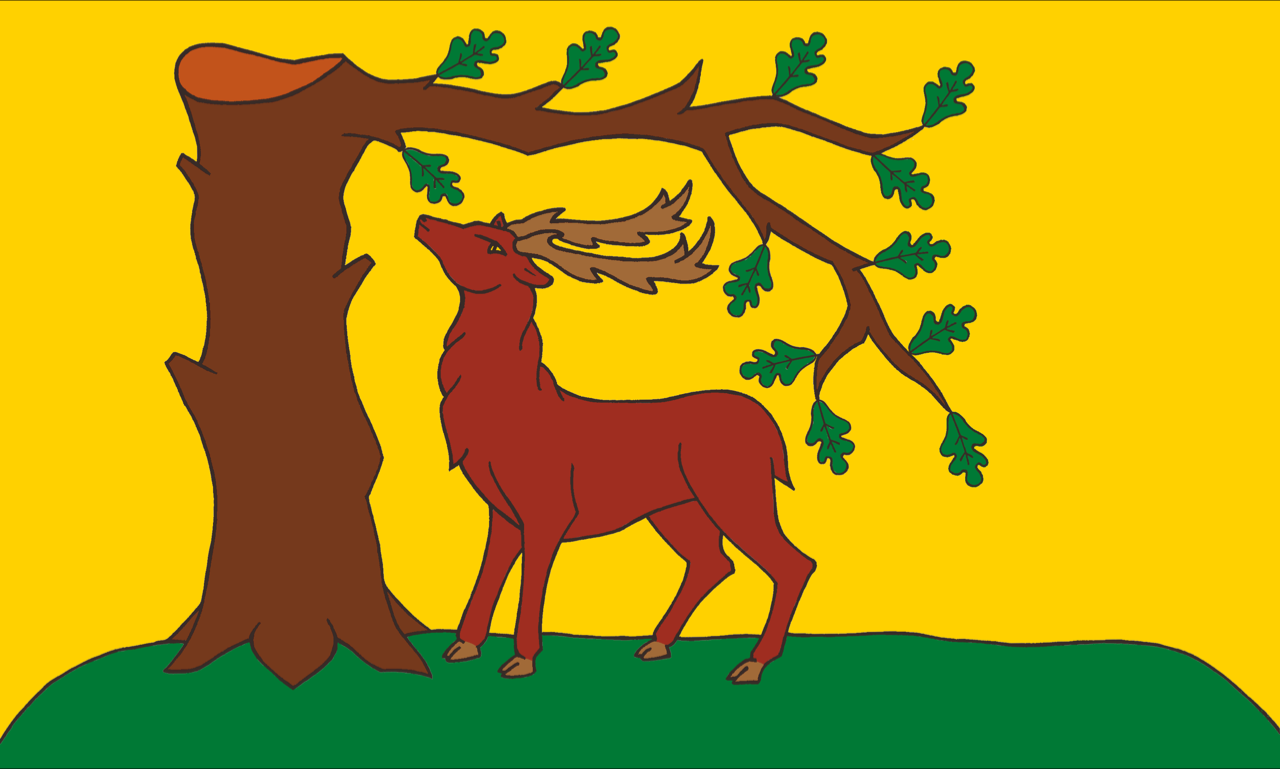 Flag Type:
County Flag
Flag Date:
C14th
Flag Designer:
Traditional
Adoption Route:
Traditional
UK Design Code:
UNKG7456
Aspect Ratio:
3:5
Pantone® Colours:
Yellow 109, Green 356, Orange 167, Mid Brown 168, Light Brown 7574, Dark Red 484
Certification:
Flag Institute Chief Vexillologist, Graham Bartram
Notes:

The Berkshire Flag is a community flag proclaiming the unique identity of this historic English county.

The flag features the traditional stag and oak symbol which has long represented Berkshire. Michael Drayton (1563-1631), a contemporary of William Shakespeare, cited it in his 1627 poem The Bataille of Agincourt, which describes the men of Berkshire marching in 1415 under the symbol of 'a Stag, under an Oake that stood'.

Here, a red stag 'royally attired' with twelve-point antlers represents the county. The stag evokes Berkshire's title as the 'Royal County of Berkshire', its celebrated forests and its herds of deer.

Twenty-four representative bodies came together to submit this design for registration. The Lord Lieutenant of Berkshire, James Puxley, provided additional support.