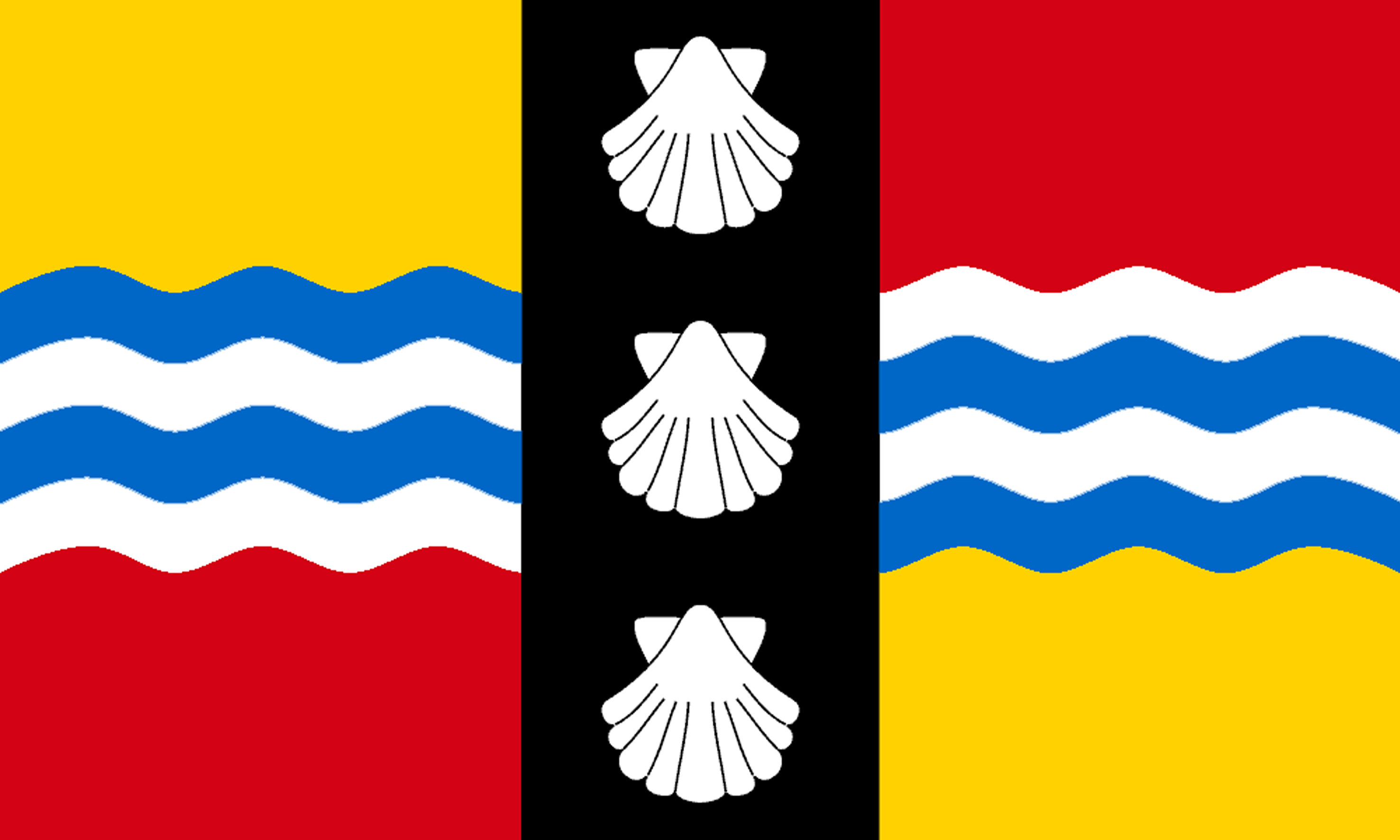 Flag Type:
County Flag
Flag Date:
12th April 1951
Flag Designer:
College of Arms
Adoption Route:
Regional Organisation
Aspect Ratio:
3:5
Pantone® Colours:
Yellow 109, Red 485, Blue 300, White, Black
Certification:
Flag Institute Chief Vexillologist, Graham Bartram
Notes:

The Bedfordshire Flag is a community flag proclaiming the unique identity of this historic English county.

The flag is based on the banner of arms of the county council, which was made defunct on 1st April 2009. The red and yellow quadrants are derived from the coat of arms of the Beauchamp family, who were a prominent family in the county after the Norman conquest. They also constructed Bedford Castle and were granted a barony at Bedford. A black panel running vertically down the centre of the flag containing three escallops, this comes from the coat of arms of the Duke of Bedford. Blue and white wavy lines running horizontally represent the River Great Ouse, a dominant geographic feature in the county. Swapping the order of the blue and the white waves of the river from the council arms allows the colours of the flag to show up more definitely. 

 The Friends of Bedfordshire Society got support for the registration from the High Sheriff of the county along with other local institutions including the county netball association and the county rifle association.