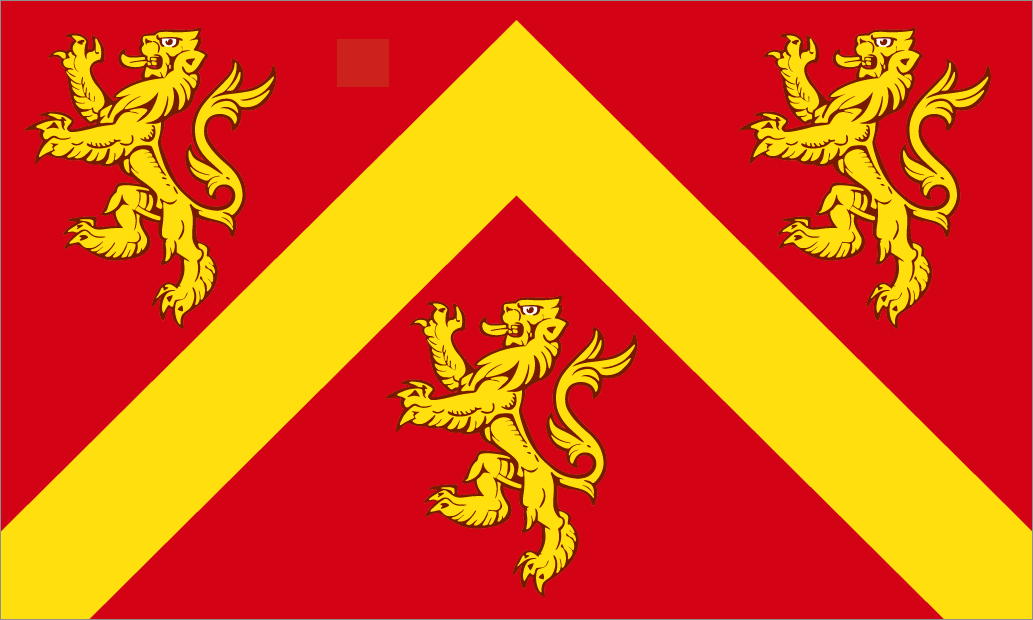 Flag Type:
County Flag
Flag Date:
C15th
Flag Designer:
Traditional
Adoption Route:
Traditional
UK Design Code:
UNKG7440
Aspect Ratio:
3:5
Pantone® Colours:
Red 186, Dark Red 188, Yellow 109
Certification:
Flag Institute Chief Vexillologist, Graham Bartram
Notes:

The Anglesey Flag is a community flag proclaiming the unique identity of this historic Welsh county.

Its design is a banner of the arms attributed to Hwfa ap Cynddelw, a locally celebrated ruler. The earliest reference to these arms dates from the fifteenth century. It appears in the work of Lewys Glyn Cothi, a bard who wrote extensively on heraldic subjects.

The arms were a recognised county emblem used informally by Anglesey County Council before 1954, as well as by Anglesey Constabulary and Anglesey Fire Brigade. Local cultural groups also continue to use them.