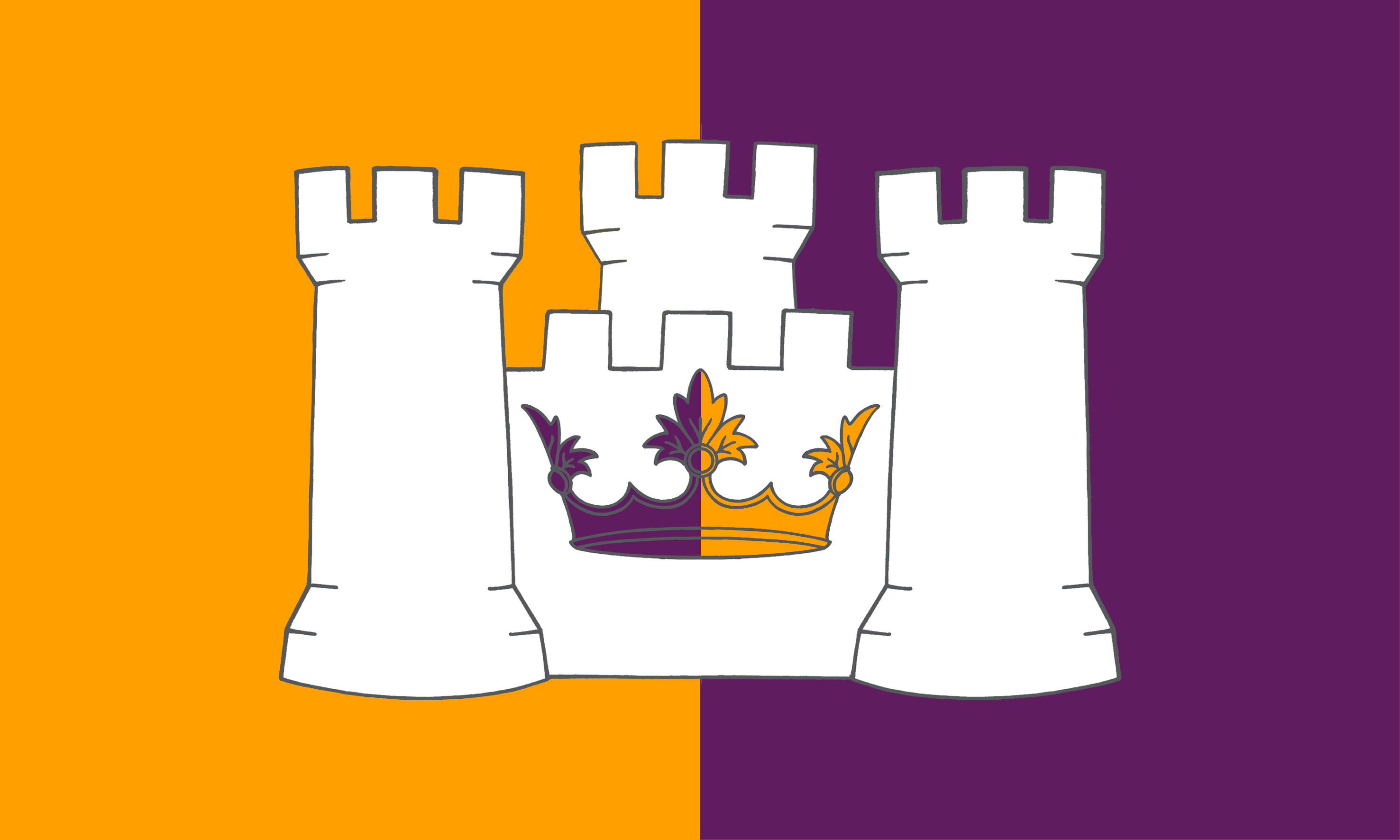 Flag Type:
County Flag
Flag Date:
22nd April 2023
Flag Designer:
Eliana Irwin, Iris Main, Zara Sim and Meryn Wilson, with Tristan Davidson
UK Design Code:
UNKG7467
Aspect Ratio:
3:5
Pantone® Colours:
Gold 1375, Purple 260, White
Certification:
Lord Lyon King of Arms, Dr Joseph Morrow
Notes:

The Aberdeenshire Flag is a community flag proclaiming the unique identity of this historic Scottish county.

Its field of gold and purple evokes Aberdeenshire's characteristic crops, landscape and produce.

Gold recalls ripe barley and the whisky produced from it, while purple symbolises the heather-covered mountains.

The white castle bearing a crown in gold and purple has a dual meaning.

It represents Aberdeenshire's many castles — the county is known as 'Scotland's Castle Country'.

In conjunction with the crown it also represents more specifically the royal residence of Balmoral.

The winning designers were five students from local primary schools.

Meryn Wilson, Eliana Irwin, Zara Sim and Iris Main, from Newtonhill Primary School, near Stonehaven, devised the colours and layout.

However, the judges added a vital finishing touch from the entry of Tristan Davidson, from Elrick Primary School in Westhill.

Tristan's flag also had a castle in the centre but he had added the crown to represent the area's royal links.

The unveiling, attended by Communities Vexillologist Philip Tibbetts and Lord Lieutenant Sandy Manson, took place at a ceremony at Castle Fraser on Saturday 22 April 2023.

Learn more about the competition here.