The vote for the new flag of Sutherland runs from Monday, 29th October 2018 to Monday, 26th November 2018 inclusive, and is open to anyone who lives in Sutherland. You are only allowed to vote once, and multiple votes will be ignored.
Four designs have been shortlisted and they are shown here, along with the design rationale. Please choose your preferred design and then vote using the form below.
Design A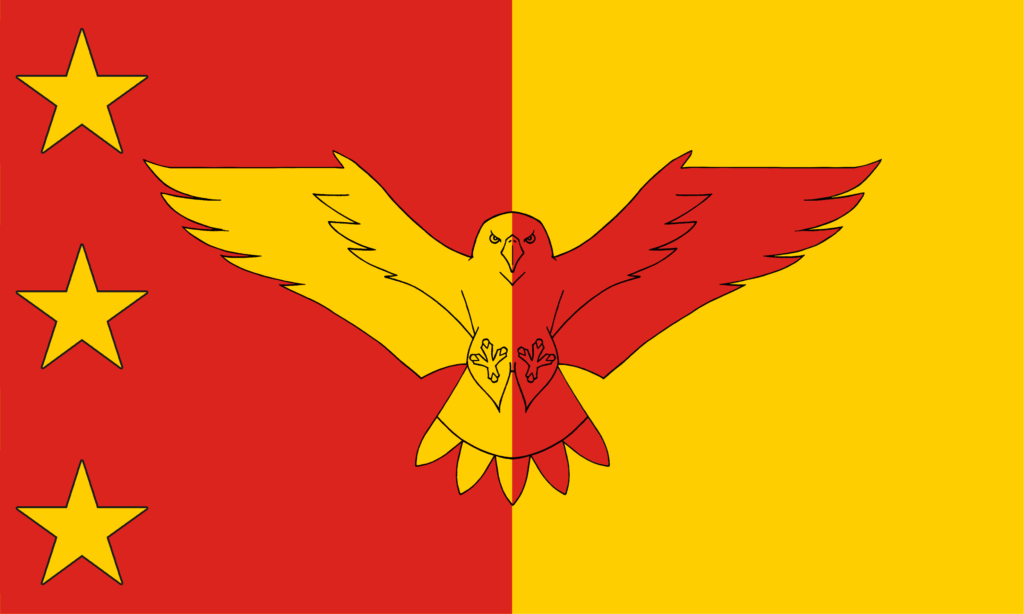 In the centre of the design is an eagle in a unique forward swooping position. Eagles (both white-tailed sea eagles and golden eagles), are now re-establishing themselves in the west and east of Sutherland, symbolising the unity of the county. Along the red hoist are three golden stars to emphasise, along with the red and gold colours, the traditional symbols of Sutherland as drawn from the ancient Scottish Earldom. 
Design B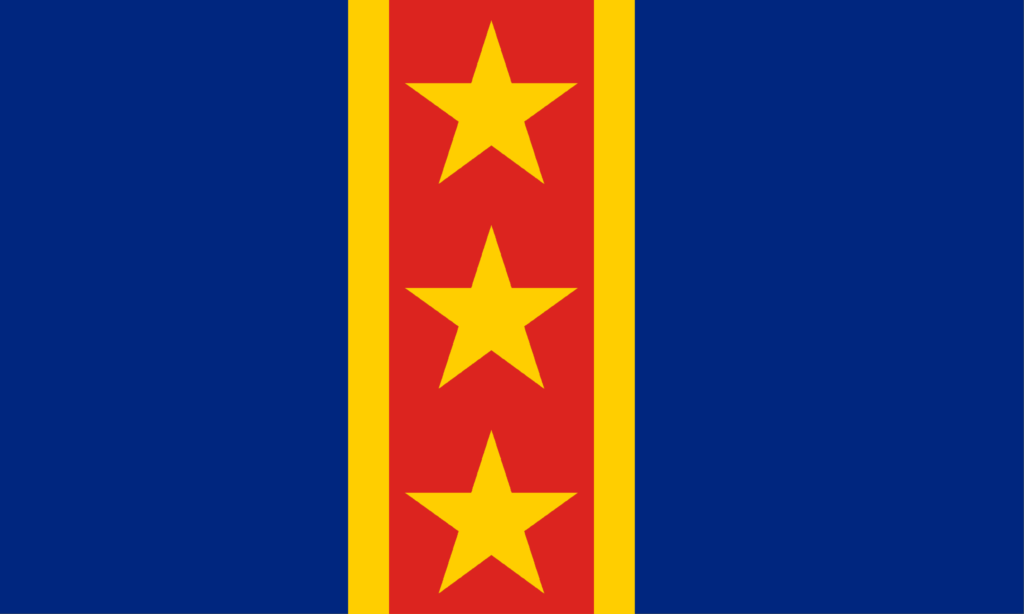 The three golden stars of the ancient Scottish Earldom of Sutherland are placed on a thin red vertical stripe. This stripe recalls the 'thin red line' of the famous defence of the Sutherland Highlanders at the Battle of Balaclava and the enduring brave spirit of the people of the county. Either side of the red stripe is blue, separated by gold, which recalls the position of the county having both Atlantic and North Sea coasts.
Design C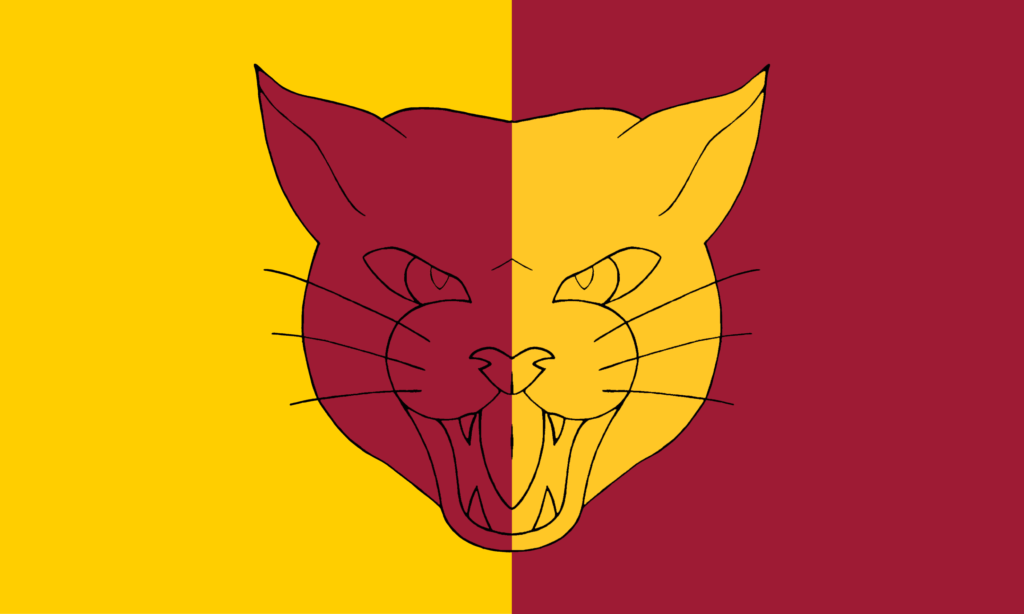 The vertical division of the flag recalls the distinctive East and West sides to the county. Over the top is placed a wildcat counter-changed in the yellow and maroon colours. The colours represent both the county's flora and blood of its soldiers and civilians. The wildcat is symbol that originated from the crest of the Earls of Sutherland and subsequently used by the successors of the Sutherland Highlanders, as well as the late 5th Battalion Seaforth Highlanders, as well as more widely by the Clynelish Distillery and Ross & Sutherland Rugby.
Design D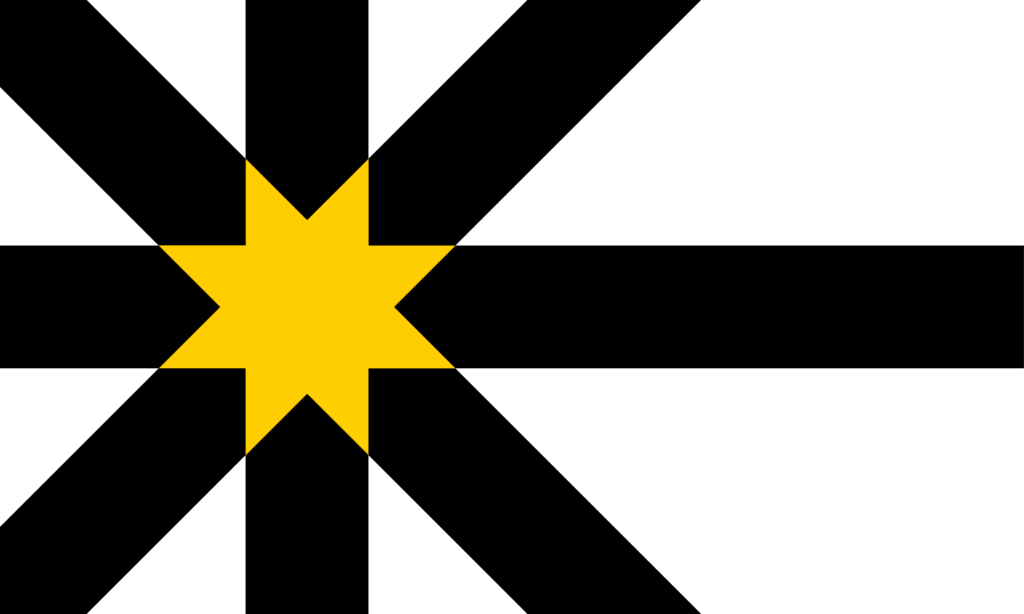 The over-layed Saltire and Nordic crosses denote Sutherland's unique history on the mainland where the extent of Viking control met Scotland. The golden sun that is formed where the arms of the crosses meet symbolise the sun raised high in the south for the origin of the county name 'South Land' as well as the sunrises seen on the East coast and sunsets on Sutherland's West coast. The black recalls the peat of the Flow Country and dark skies and together with the white recall the central colours of the former Sutherland council arms.