This Sunday (7th June) sees the Belarus' current flag celebrate its 20th anniversary.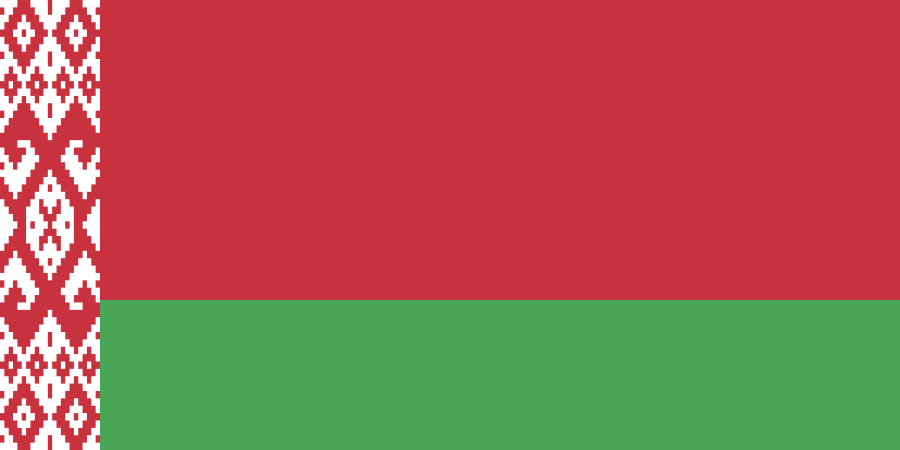 Belarus' 1995 referendum on state symbols saw a 3:1 majority of those who voted in a 64.7 per-cent turnout, vote in favour of the design that bears a striking resemblance to the flag used by the Byelorussian S.S.R. The only differences being an inverted colour scheme on the hoist ornament pattern and the absence of the hammer & sickle and red star.
The intricate pattern seen on the flag's hoist originates from 1917. Designed by Matrena Markevich, it was inspired by local plants and flowers. The design is also seen on woven garments like the Rushnyk. The flag's ornament pattern was slightly modified in February 2012.
Prior to the 1995 flag referendum Belarus was flying a simple white flag with a red horizontal band running through its center. This was the flag of Belarus on no less than three separate occasions: 1918-1939 (West Belarus), 1942-1944 (Nazi-occupied Belarus) and 1991-1995 (post-Soviet, pre-referendum Belarus).
Bonus Fact: Green is the colour of hope in Belarus, as well as spring, revival, forests and fields. Red represents Belarusian victory standards. According to President Lukashenko the flag's green represents life and red symbolises the freedom and the sacrifice of the nation's forefathers.
Alex Crouch is a 2014 journalism graduate from Southampton Solent University. He has followed Formula One since before he started infant school, was a Games Maker during the London Paralympics and saw Pink Floyd reunite for one song at The O2 in London. Links: Twitter, blog, YouTube. Alex is an accredited Flag Institute journalist.