BY ALEX CROUCH
In the near future we will be hearing about the two flag referendums taking place in New Zealand.
In March 2014 New Zealand's Prime Minister, John Key, said the country would hold a referendum on whether or not to change the national flag should he be re-elected. He was, and said referendum will now take place later this year and next year.
A public consultation period, led by "respected New Zealanders" will begin in May and will last until November. This will result in a shortlist of three or four proposed new flags that will compete against the current flag this coming November or December.
A second referendum is scheduled for April 2016 where New Zealand's current flag will go head-to-head against the most popular new proposal. However, if one flag gains over 50 per cent of the votes in the first referendum this second round could be cancelled.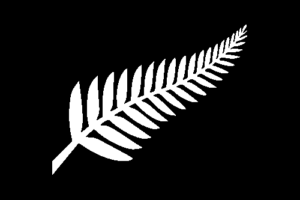 The Silver Fern flag, a silver fern (New Zealand's national symbol) on a black background, appears to be the favoured alternative of those who do want a change. The design heavily leans towards New Zealand's All Backs, Black Caps and Silver Ferns netball team, leading critics to argue that the Silver Fern proposal is too closely associated with New Zealand's sports teams and also resembles the Jolly Roger.
Other designs in the running are one based on Kyle Lockwood's 2004 design and James Bowman's 'Koru Fern'.
Arguments for a new flag for New Zealand:
The current flag is too similar to Australia's.
It doesn't represent New Zealand's status as an independent nation.
There is no Māori representation on the current flag.
Arguments against a new flag for New Zealand:
The current flag has been used as the national one since 1902 and dates back to 1869.
It represents New Zealand's links with the United Kingdom and the Southern Cross represents its location on Earth.
New Zealanders have fought and died under their flag, which was first flown in battle on H.M.S. Achilles during the Battle of the River Plate (1939).
The latest opinion polls show that the current New Zealand flag will win the referendum.
Send us your thoughts on the New Zealand flag debate. We'd also love to see any designs you may have for flags, New Zealand or otherwise.
Alex Crouch is a 2014 journalism graduate from Southampton Solent University. He has followed Formula One since before he started infant school, was a Games Maker during the London Paralympics and saw Pink Floyd reunite for one song at The O2 in London. Links: Twitter, blog, YouTube. Alex is an accredited Flag Institute journalist.