BY ALEX CROUCH
Twenty-five years ago this coming Saturday (21st March) Namibia gained independence from South Africa and officially adopted their national flag.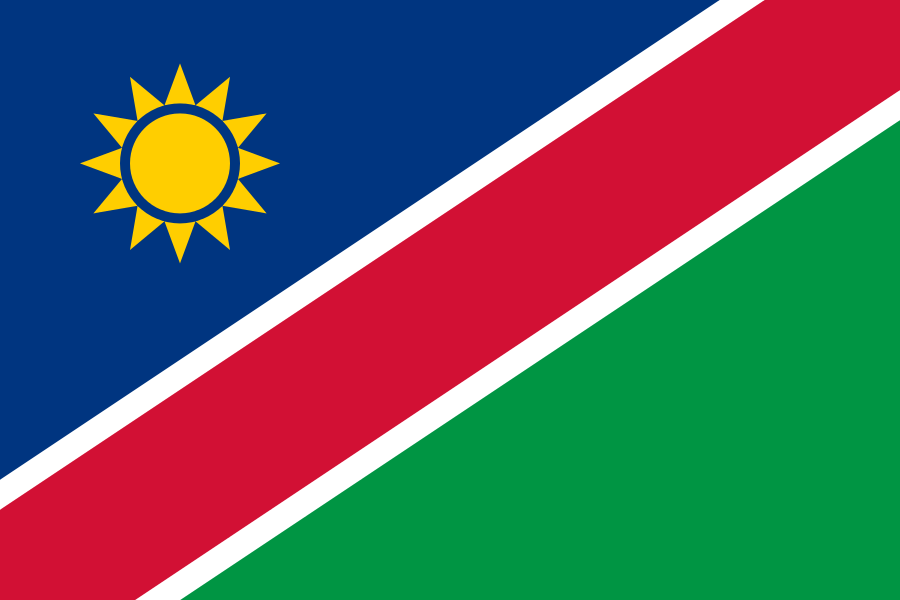 It was the flags of the South West Africa People's Organization (S.W.A.P.O.) and the Democratic Turnhalle Alliance (D.T.A.) that provided the basis for the flag we know today, which was chosen from 835 publically submitted designs.
Naturally each colour represents a key aspect to the Namibian people, who are represented by the red band, as is their determination to build an equal opportunity for all as well as their heroism. The white that flanks it refers to peace, while the green is Namibia's vegetation and agriculture. The blue symbolises the sky, the Atlantic, the country's water resources and rain. Within the blue segment lies a 12-pointed star (the Sun) signifying energy and life.
All descriptions were made public by the Chairman of the National Symbols Sub-committee on 2nd February 1990.
Bonus Fact: Namibia was known as 'German South-West Africa' from 1884-1915, and South African-controlled 'South-West Africa' after the South-West Africa Campaign of WWI until independence.
Alex Crouch is a 2014 journalism graduate from Southampton Solent University. He has followed Formula One since before he started infant school, was a Games Maker during the London Paralympics and saw Pink Floyd reunite for one song at The O2 in London. Links: Twitter, blog, YouTube. Alex is an accredited Flag Institute journalist.