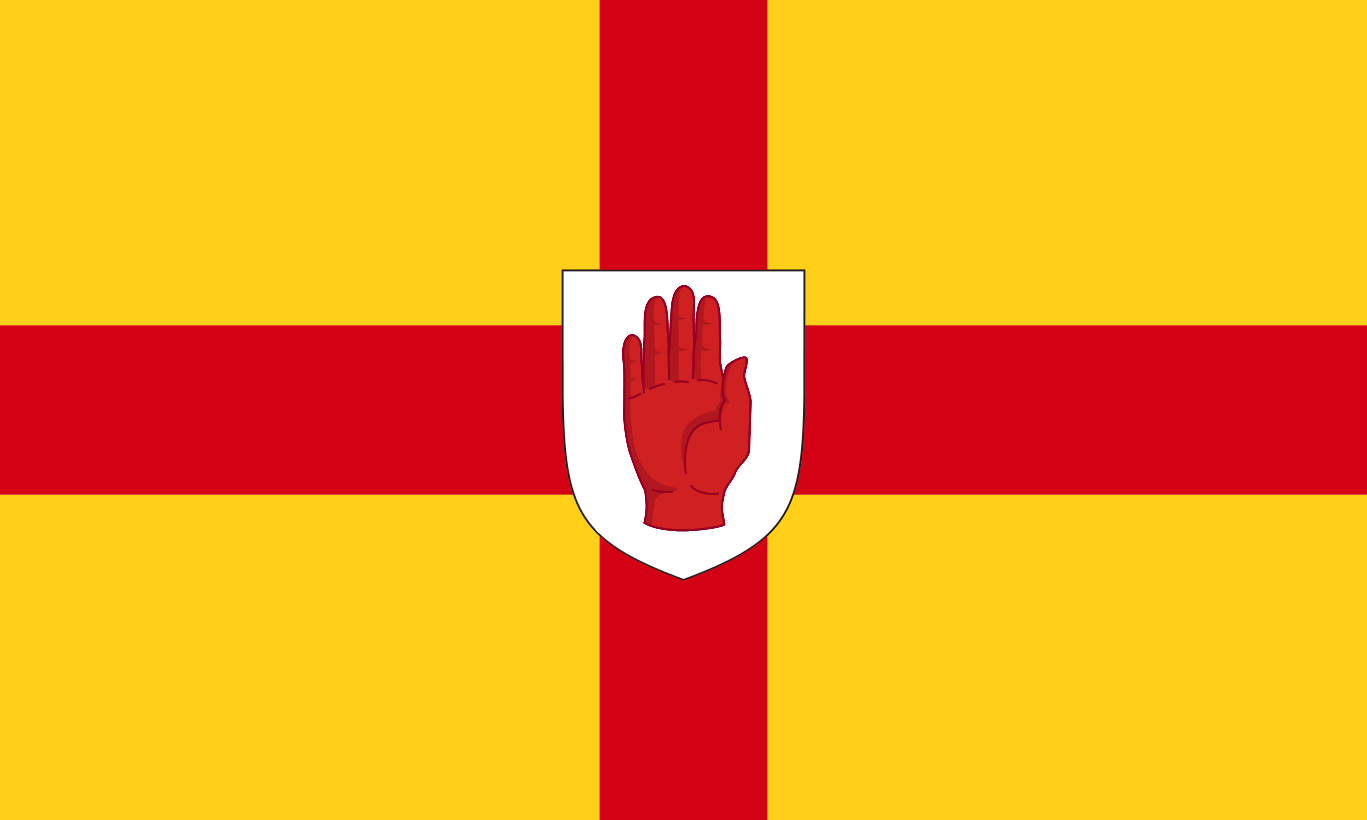 Flag Type:
Provincial Flag
Flag Date:
Unknown
Flag Designer:
Unknown
Adoption Route:
Traditional
UK Design Code:
UNKG7448
Aspect Ratio:
3:5
Pantone® Colours:
Gold 123, Red 485, Dark Red 201, White
Certification:
Flag Institute Chief Vexillologist, Graham Bartram
Notes:

Ulster is a traditional Irish province which covers 3 counties in the Republic of Ireland and 6 in Northern Ireland. The flag of Ulster is therefore representative of part of the UK, though Ulster itself extends beyond. It is included in the UK Flag Registry in agreement between the Flag Institute and it's counterpart Vexillology Ireland / Brateolaíocht Éireann. The Ulster flag is different from the Ulster Banner, which was the former flag of Northern Ireland but now holds no official status.

The flag features a red cross on gold from the coat of arms of the de Burgh family, mediaeval Earls of the Province, upon which is placed an escutcheon featuring a red hand on white, known as the red hand of Ulster. This emblem is associated with the O'Neill family with ties to the ancient kingdoms in the area and has many legends as to its origin, often involving the amputation of a hand to help claim and secure the ancient crown of Ulster.