When:
2019-07-23T00:00:00+01:00
2019-07-24T00:00:00+01:00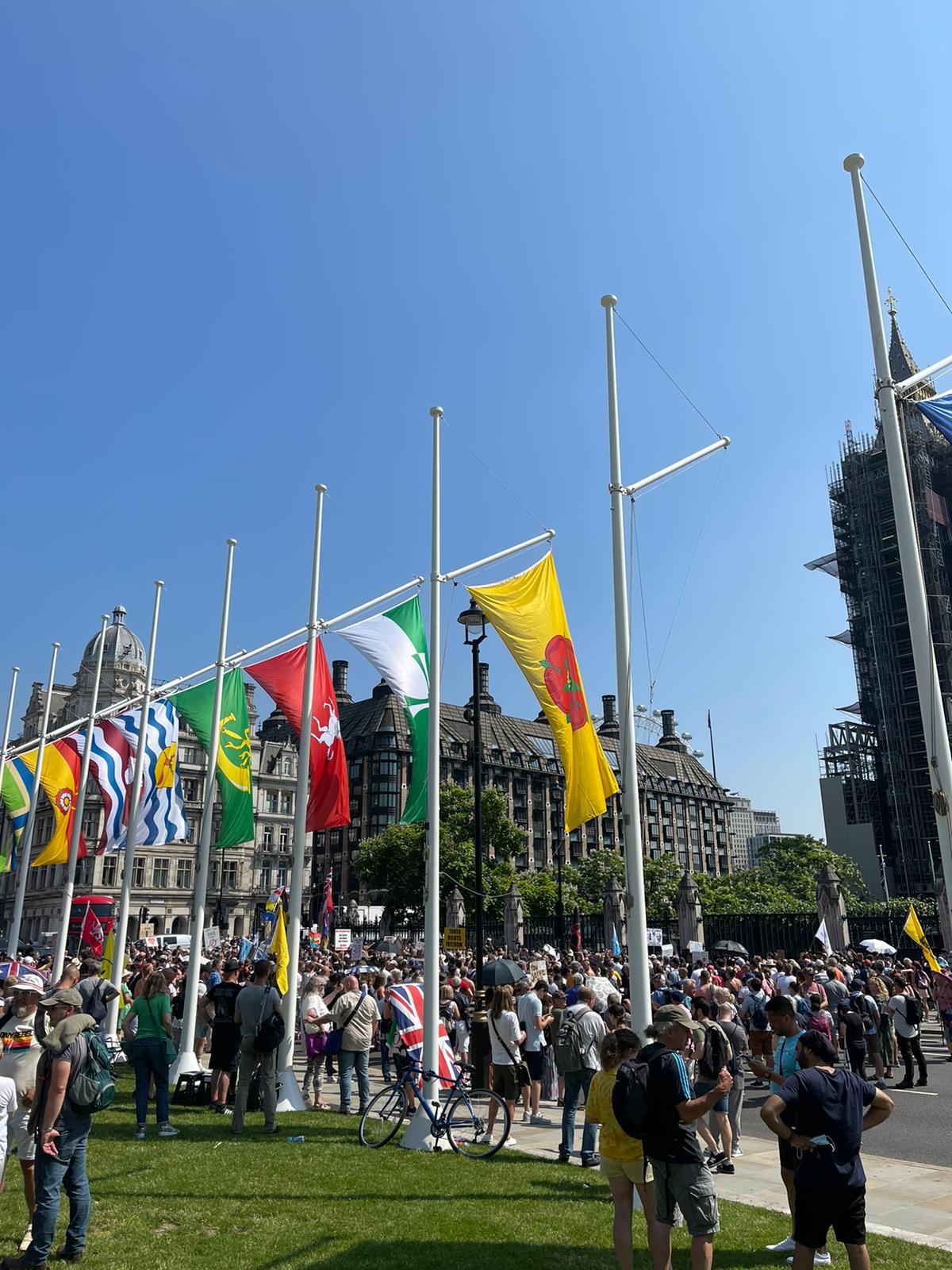 Historic County Flags Day takes place annually on 23 July, giving an opportunity for individuals and organisations to show pride in their historic county.
The date commemorates the creation of the Devon Flag (2002), triggering the movement to design a modern flag for each of the UK's historic counties.
Since 2019 (not 2020) the flags have flown together in Parliament Square, London.