The Flag Institute has six trustees, who are normally elected for three years, with elections spaced out over the years, providing continuity to the management of the Institute.
The current trustees, with their roles in the Flag Institute Council, are: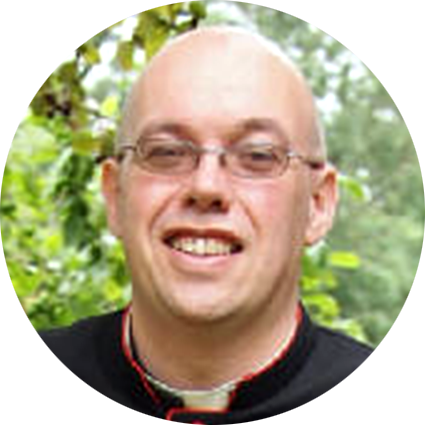 John Hall FFIAV FFI
Chairman
John is an Anglican Clergyman based in Northamptonshire. Before ordination he worked in a couple of the country's leading flag making companies. He has been interested in flags since a small boy, believing his interest to be sparked by the headmaster of his infant school, who was an avid flag enthusiast and had installed a flagpole in the village school grounds. He is mostly interested in historical, national and rank and positional flags, having a collection of over 400 such flags which he flies from a flagpole in his garden. Indeed he makes the claim that his vicarage is probably the only one in England equipped with the flag of the deputy defence minister of the DDR.
Current term: 2018 – 2020
---
Philip Thompson
Treasurer
Philip was born into a world of flags; he represents the fourth generation of one of the country's leading flag manufacturers; who have a rich history in pioneering and developing the methods used today in making our flags. His interest is deeper than purely the commercial manufacture of a flag. It embodies the history, the culture, the symbolism of any flag, how it was created, how it changes over time, and how those changes were and are affected by the materials and methods we choose, in order to make our flags.
Current term: 2016 – 2019
---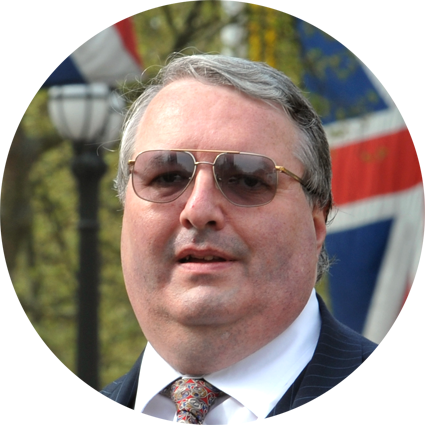 Graham Bartram FFI
Chief Vexillologist
Graham has been interested in flags since he was a schoolboy in Ghana. He became professionally involved in flags when, as a software design engineer, he worked on a CD-ROM atlas in the 1990's and decided to sort out the flag images. Since then he has designed many new flags, including those of Tristan da Cunha, the UK Border Force, the Thames Diamond Jubilee Pageant and St Margaret's Westminster. He edits the MOD's flag book (which is actually a website), BR20 Flags of All Nations, and advises the UK Government on flags and flag protocol. Since 1999 he has been the Secretary-General for Congresses of FIAV, the international flag organization.
Current term: 2018 – 2021
---
Craig Hughes
Biography to be supplied.
Current term: 2018 – 2021
---
Lesley Ross
Trade Representative
Lesley became interested in flags when she first opened her flag company in 2001. Whilst her interest at the start was purely on a commercial basis she soon became drawn to producing and designing flags for national celebration. 2002 saw the design of her first national celebration flag for the Queen's Golden Jubilee. "Let's fly and use flags to promote celebration, happiness and life" is her maxim. She also has a keen interest in promoting and supporting the introduction of British County Flags to all areas of the UK.
Current term: 2016 – 2019
---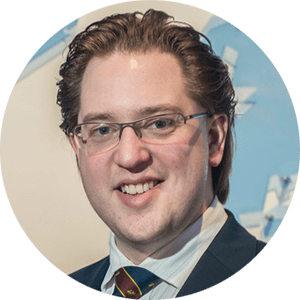 Philip Tibbetts
Community Vexillologist
Philip works as the Communities Vexillologist for the Flag Institute and as an Advisor to the Parliamentary Flags & Heraldry Committee. In these roles he has helped support over 50 communities to develop flags from villages to regions of 1+million population. Having read philosophy at the University of St Andrews helped Philip cultivate his interest in the meaning and importance of symbols – which he began to put into practice by helping to establish the first symbols (a tartan and then a flag) for his home region, the Black Country. Since then this work has involved him in local engagement, graphical design and academic research (including being published on the topic of county emblem history) right across the UK.
Current term: 2017 – 2020
---
In addition to the six trustees, the Flag Institute has a President who is elected by the Trustees. The President attends Trustee and Council meetings to advise and counsel.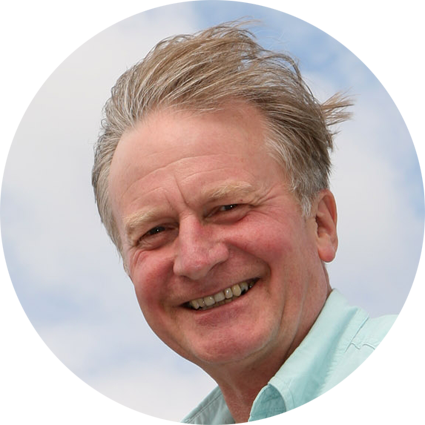 Malcolm Farrow OBE FFI
President
Malcolm became interested in flags early in his career in the Royal Navy, in which he then became a Signals Officer responsible, amongst other things, for flags. As his interest in British ensigns grew he began compiling a list of those which existed and this led after many years to The Colours of the Fleet, the only comprehensive list of all these many ensigns which have ever existed (and now ably edited by David Prothero). You can view TCOF on our website. Malcolm was instrumental in getting the national flag flown every day of the year on public buildings in London and is an advisor to the all party Flag and Heraldry Committee.